Basketball ends season after loss to Temecula
Cam High's boy's varsity basketball fell to Temecula High School, 65-62, during the CIF-SS Division 1A semi-finals last Friday.
The Scorps finished second in the Coastal Canyon League with a record of 27 wins and seven losses. They then went on to compete in CIF, where they advanced to the CIF-SS Division 1A semi-finals for the first time since 2007. The Scorps winning streak came to an end after losing to the Golden Bears.
"We all work out constantly during the off season to improve our personal game, so next year we can just roll the ball out and play basketball," said junior Brandon Adair.
From the start of the game the Scorps were in trouble. "[In the first half, the score] was 13-3, we were behind around 10 points," said Cam High Athletics Director, Mary Perez. "I think we had a little bit of trouble adjusting to the dimness of the gym."
Proceeding to half time, the score was 37-25. "At half time we were down by 12 points," said Perez. "We were constantly down. Second half we came back and they were more aggressive [as a result]."
The Scorps trailed 52-43 in the third quarter, then went on to lose with a score of 65-62 at the final whistle.
"We worked hard at all our practices. All the conditioning we did during the fall helped us get in shape so we wouldn't get tired. We were in the gym all the time," said junior, Justin Nguyen.
Adair said that though they lost, the team will continue to work hard in the future. "Basketball is [like a family]. I am really proud of the way we played this season and I love all my teammates like my brothers."
"Temecula couldn't miss. [They were an] impressive team, with a lot of size and a lot of momentum. They were aggressive all the way to the end of the game, but we did the best we could," said Perez. "They made it a great game, and worth the 5 hour drive to get there."
Leave a Comment
About the Contributor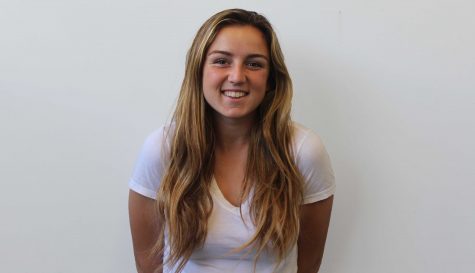 Brenna Belanger, Staff Writer
Hello! My name is Brenna (no, not Breanna or Brenda), and I'm 17. This is my first year on The Stinger. I really enjoy playing soccer; I've been playing...