Library installs 38 new computers
The library now hosts 38 new 2010 Dell OptiPlex 780 computers.
Teacher-librarian Ms. Heidi Resnik said that the decision to update the computers was due to the slowness of the old Windows software. Following the updates, Resnik has noted that she has received far fewer complaints from frustrated students. "The computers took a while to get up and everything, but everybody's been working really hard," said Resnik. "I see a difference from the older computers, so that's very helpful."
The faster computers also come with an increase in accessibility. "They are pretty easy to use," said Brianna Baeza, senior. "The font is bigger, and the search engine is simpler."
"The desktops have some newer applications, things you wouldn't have seen on the other computers, like business applications," said junior Ellie Brumage.
The process of installing the computers took two-and-a-half months, during which sections of the library were made unavailable to students. Software download times and technical difficulties at the district level prolonged the integration procedure.
In addition to the new computers, multiple new tables have been added to the library to increase its capacity.  "We still have fewer computers than before, but they seem to be able to accommodate classes that want to come in instead of taking one of the COWs," said Resnik.
Resnik also noted the low memory of the old computers, which couldn't accommodate any software updates. "The problem with technology is that it gets updated almost every day, and in schools, we just don't have the funding sources to keep up properly with all the new software and even hardware," said Resnik.
The old library computers were sent to Mr. David Lange and Mrs. Ida Lange for their computer classes in K-2 and K-3.
"With the old machines, the students are learning how to physically connect the computers to each other and how they can build a network within themselves," said Mrs. Ida Lange.
Leave a Comment
About the Contributor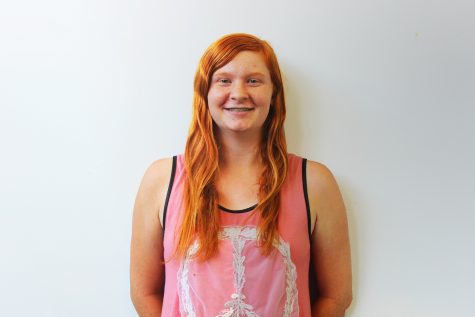 Olivia Flansburgh, Staff Writer
Hi I'm Olivia, yes you can call me a ginger all you want. I've been a lover of writing for years and finally thought it was time to do something with it....