Movie Review: Kung Fu Panda 3
The Kung Fu Panda movies, directed by Alessandro Carloni and Jennifer Yuh, are beloved by people of all ages. I can tell you that Kung Fu Panda 3, the most recent installment, is definitely worth seeing.
The Kung Fu Panda movies are by DreamWorks Animation, the company that begins all their movies with the iconic moon and the fishing man. However, Kung Fu Panda 3 distinguishes itself with a fishing panda in the opening.
My expectations for the third movie of this franchise were very high, following DreamWork's first two movies, which were a perfect blend of likable characters and lively animation. Similarly, Kung Fu Panda 3 is packed with action, challenges, and responsibility. Po, originally a student, becomes a teacher and must train a group of wild, yet fun, pandas to battle the evil Kai, a supernatural warrior. The movie ends with the loving and happy note that we have come to expect and adore from the DreamWorks films.
The main plot line parallels the journey to defeating general Kai. However, there are also few other lesser yet still significant plots that occur throughout the movie, such as mastering chi, getting to know the different lifestyles of the other pandas, and understanding the lives of the Furious Five, China's premier kung fu warriors. I thoroughly enjoyed how the movie didn't exclusively have fight scenes; they had touching and often funny moments throughout the mastering chi process.
But the third Kung Fu Panda is still a bit weaker than the first and second movie, due to the predictability of the film. Children's films and conclusions of trios are often, by nature, unsurprising, and Kung Fu Panda falls into both categories. However, it is still a well-rounded film, with an original sense of humor that pokes fun at the Po's physical awkwardness, something many can relate to. Additionally, the producers and writers introduce the spirit realm and many new characters.  Most of the new characters did not have large roles in the film, but they were still memorable and three-dimensional. The fight scenes were still suspenseful, although predictable, and exciting to watch. The spectators around in the movie theater, even the adults and teenagers, laughed hysterically throughout the film. The many wonderful jokes were definitely worth the price of admission.
Overall, I recommend everyone to watch this movie. People of all ages can watch and understand the humor, while still getting a good laugh out of it.
Leave a Comment
About the Contributor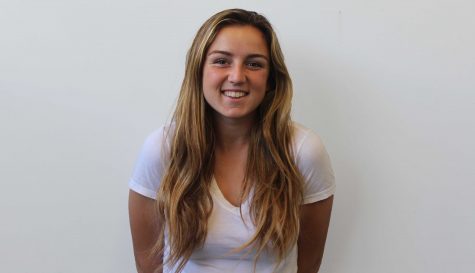 Brenna Belanger, Staff Writer
Hello! My name is Brenna (no, not Breanna or Brenda), and I'm 17. This is my first year on The Stinger. I really enjoy playing soccer; I've been playing...