Local bands raise funds for Cam High Lymphoma patient
[slideshow_deploy id='55754′]
A local band featuring two Cam High students is planning a benefit concert for a fellow student diagnosed with Hodgkin's Lymphoma.
Dakotta Solomon, freshman, was diagnosed with Hodgkin's Lymphoma on Nov. 16, 2015. "[The treatment] is really challenging," Solomon said. "It makes me really weak, and it's hard to do certain things. I'm also losing a lot of my hair, which makes me upset. It's pretty difficult."
After her diagnosis, two Cam High students, junior Daniel Gallardo and senior Alan Anderson, decided to hold a benefit concert in her honor. "[Dakotta and I] have become great friends recently," said Gallardo. "Before [the band] knew her, we heard about her [illness] and everything she was going through, and we immediately knew we [wanted] to help."
"I think it's amazing that someone would do this for me," Solomon said regarding the concert. "I'm just thankful that so many people are going. It's very sincere."
Despite her illness, Solomon remains in good spirits and is receiving massive support from her friends and family. "I'm pretty good, actually," Solomon said. "It's been hard but I've been positive; but, I wouldn't be able to [stay positive] without [the support] of my friends."
Three bands are currently scheduled to play at Solomon's benefit concert. The lineup includes Square One, featuring Gallardo on drums and Anderson on guitar, The 805, and Love Liberty Disco.
The concert is scheduled to take place this Saturday, Jan. 23, at Twin Dragons MMA at 1270 Avendia Acaso, Unit G, with ticket prices at $5. The concert starts at 6 PM and will conclude around 10 PM, and will also feature a silent auction.
All proceeds from the concert will go to Solomon and her family to help pay for medical expenses, including previous surgeries and future chemotherapy treatments. Direct donations to Solomon's family will also be accepted at the concert.
Leave a Comment
About the Contributor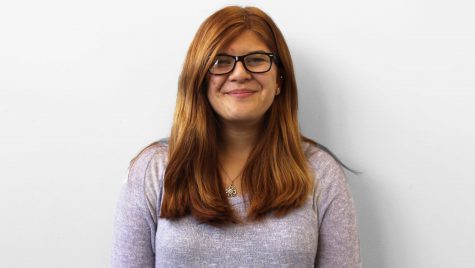 Jordyn White, Staff Writer
Hello! My name is Jordyn White and this is my first year on the Stinger! I have always loved writing, and, I plan on majoring in English in college. Due...