Rivalry for a cause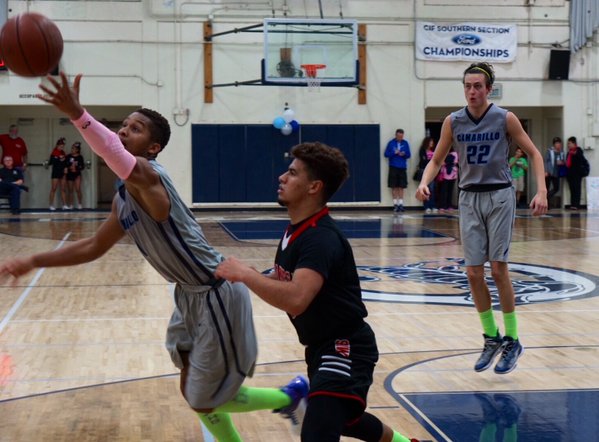 Spirited tension emanated from the Cam High gym bleachers as the Scorpion basketball teams faced their Spartan rivals on Saturday, Jan. 9. However, the vivacious atmosphere stemmed from not a championship title but a charitable cause.
Cam High and Rio Mesa's boys and girls basketball teams competed in a series of games collectively known as "Ball It Up For Cancer," a competition dedicated towards raising money for early cancer detection. The event's location switches between the two schools every year, with this year's taking place at Cam High.
Although the two schools are no longer in the same basketball league, many people attended the game due to the historical rivalry between Cam High and Rio Mesa. "I love the spirit. It's a great way to use the rivalry to promote a cause that is so prominent and affects so many people in our community," said Rachel Kozac, class of 2014 Cam High alumni.
"This game is especially exciting. The rivalry gives the game another personality and another element," said Megan Ruffinelli. Ruffinelli is the wife of Rio Mesa's boys varsity coach, Chris Ruffinelli, who began the charity games eight years ago.
"The Rio-Cam rivalry has been kind of nasty. That's part of the reason my husband started the event," she said. "In the past, some Cam kids would yell at our kids, calling them 'strawberry pickers,' and a few years ago, they brought in and wore American flags, insinuating that our kids were immigrants […] He wanted to bring something more to the rivalry. He thought maybe it would bring two opposing teams together and benefit them both."
Both schools wore different colored clothing to represent the different types of cancer, with the Spartans wearing purple for prostate cancer and the Scorpion Frosh/Soph and JV Boys teams donning pink for breast cancer.
"The different colors that all the players wore represent multiple cancers, which is important, because it makes the cause known throughout the team and the people who come to watch them play," said Niya Carrerra, freshman on the Cam High JV girls team.
Cam High's varsity boys wore green in honor of Hunter Bilby, Rio Mesa JV basketball player, who is currently battling lymphoma.
"I'm glad we have this game, it gives us a reason to watch Cam and Rio play," said Garrett Bilby, Rio Mesa class of 2015 and brother of Hunter Bilby. "It's important that [Hunter] knows people are there for him."
The selling of baskets and raffle tickets raised additional money for the cause. Prizes ranged from Star Wars merchandise to wine bottle sets, put together by both the Spartan and Scorpion teams. Game entrance fees, snack bars, and clothing sales also supplemented the donation pool.
"I'm glad to attend a basketball game that's not just about leagues and championships, but about a cause that's important in a big way to so many people," said Mr. William Dabbs, Rio Mesa principal. Dabbs' mother had breast cancer about 20 years ago.
The two schools donated almost $50,000 collectively to the Community Memorial Hospital, a large increase from last year's donation of $10,000. The money will fund PSA (Prostate Specific Antigen) screenings and mammogram testing for those who cannot afford to pay for the tests themselves.
Amy Shim contributed to this story.
Leave a Comment
About the Contributor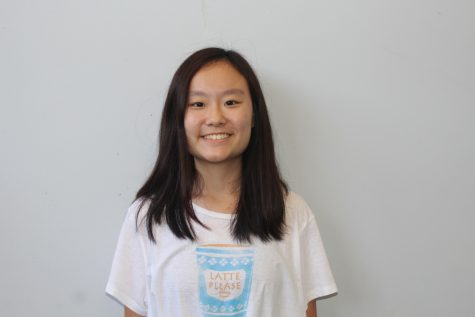 Kristi Chu, News Editor
Hello! My name is Kristi Chu, and I am a senior at Cam High. This is my second year on the Stinger staff, and I'm so happy to be the news editor this year!...