Heavy winds cause tree branch to fall on student
Strong winds and pelting rain fell over Cam High on Wednesday, destabilizing several trees on campus. During the passing period from third to fourth period, senior Magnolia Hallie was headed to Mr. Joseph Carroll's room when a massive tree branch fell on her and knocked her unconscious.
Both students and staff rushed to the scene and helped pull the branch off of her.
"I was in front of the office […] and I heard a cracking noise. […] I didn't really think about it. The next thing I know I was pushed on my chest, and I woke up on the ground," said Hallie.
Many students witnessed the incident as it took place. "I saw the wind blow the tree over […] and then it fell on her," said sophomore Kolby Dowling.
"The tree was just on top of her, so a couple of guys and I all went up there and pulled it off," said senior Timothy Martin.
Another witness, sophomore Carson Kelley said, "I ran over there and tried to help her."
"I really appreciated how the community stepped up […] so that she could go see Mrs.Harris right away," said Dr. Kim Stephenson, "She did have some head injuries."
After Hallie was helped into the nurse's office, her parents were notified through a phone call. When her parents arrived at Cam High, they immediately took her to Urgent Care, where her injuries were then treated.
"I guess I got really bloody," said Hallie. "I went to the doctor […] and they were like, 'Oh, you need stitches because you have a cut on your head, and it's bleeding a lot,' so I got three stitches. I also got really nauseous, and now my body is really sore."
Hallie said she is fine now, although her injuries will not be fully healed for a long while. As a result, she is currently healing from the comfort of her home.
"She was shaken up at first [and] upset, [yet] she said, 'In a way, I'm glad this happened to me and not someone else. I'm not sure that everyone could handle this.' I thought it was sweet that she was thinking of others at that time," said Stephenson.
View Comments(1)
About the Contributors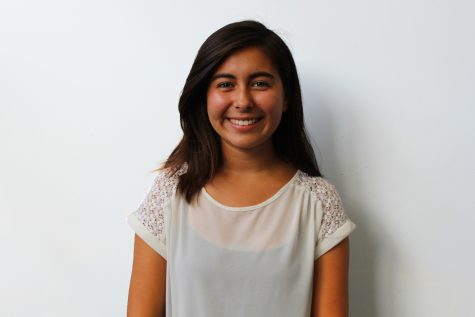 Melissa Arreguin, Staff Writer
Hi everyone :) my name is Melissa. I'm a seventeen year old who is a senior at Cam high. My favorite flowers are alstroemeria's, but I mean roses are fine...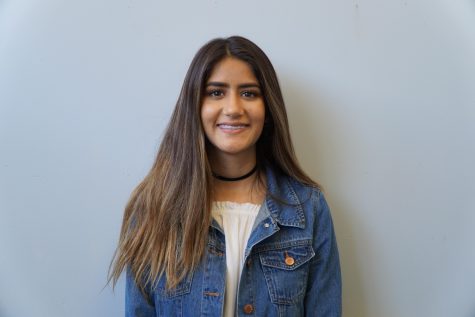 Aimee Barrera, Retired Social Media Editor (2016-2017)
Hey yo, it's Aimee. I'm a Senior. Second year stinger staff writer and social media editor. I still keep up with the Kardashians. I like art, sports, and...