Seniors struggle to balance college deadlines and school priorities
Just like the rain, stress from end-of-semester engagements is beginning to fall on the students of Cam High, especially the senior class.The class of 2016 seems to be particularly feeling the the downpour due to a combination of finals' preparation and college application deadlines.
For the vast majority of seniors, college applications had to be completed and delivered by the beginning of finals season, adding to the stress from these two important tasks.
"Having finals after break definitely makes it harder applying to colleges. I took Christmas Day and New Year's Day to not write application essays, and the rest of winter break I was writing," said senior Hannah Harris, who still has more essays to write.
Many weekly events hosted by Cam High's various athletics programs have become less attended by some seniors, who are trying to find the time to complete their applications. "In cross country, we have had Saturday practices and stuff over the break, and at times, I have not gone to those, so I can work on my applications and such," said Hunter Hidalgo, senior.
Not only have applications pulled Hidalgo away from his school activities, but also from his social and family life. "Applications take away from normal stuff that I do during the day with your friends and hanging out with my little brothers and parents," he said.
Harris faced similar commitment issues. "I am a president of a youth group outside of school and [college applications] have definitely detracted my attention from them and they deserve more of it. I have had to skip out of a couple mock trial events, too," she said.
Seniors are also responsible for scholarship programs and financial aid applications, such as the FAFSA (Free Application for Federal Student Aid). FAFSA deadlines vary by college college, but most require submission by mid-February.
Some have suggested moving finals before winter break would alleviate some of the stress caused by concurrent deadlines.
Senior Seth Herrera comes from a school district in Arkansas that chose to have finals before break and believes having finals after break makes studying for them much more difficult. "Having finals in January is messing with me, I'm not used to it at all," he said. "I just think it is so stupid to have the finals like this, especially considering that I have applications and the FAFSA that I have to fill out this month as well."
Mrs. Judith Isaac, the college and career center counselor, said, "In a sense, moving finals before break would be better because I think it gives you a sense of relaxation for winter break. But then trying to cram the information in before winter break is also stressful for both the student and the teacher."
Zachary Thatcher, senior, said that all of his five college applications were due by Nov. 31. This due date allowed Thatcher to remain unaffected by finals schedules; however, he still doesn't appreciate having finals after break. "I don't like how winter break is no longer a half-way point," he said.
Isaac recommended making use of the Naviance program provided by the school district to help prepare students for applying. "Start as early as you can and narrow down to specific places you want to apply. Log into Naviance and get it all straightened out to start with the soonest deadline first."
Seniors also encouraged underclassmen to start as early as possible. "I really wish I started over summer and I can't stress it enough," said Harris."Whoever said senior year is the easiest was lying."
Leave a Comment
About the Contributor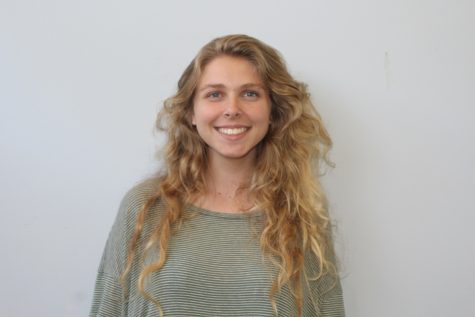 Annie Mascolo, Co-Managing Editor
Hello! My name is Annie and I am one of this year's co-managing editors. It is an honor to be a part of this news publication and I hope to help make it...