Scorpions talk about tonight's game
With the Cam High varsity football team's recent victory in the Regional playoffs against La Habra, the team has moved up to state playoffs. This CIF season has brought much excitement to Cam High, so how do the football coaches and players feel?
"I think we've all worked really hard and we deserve how far we've made it," said Noah Amerault, senior linebacker.
"It's a result we worked up to," said Collin Kirksey, senior safety. "We've worked really hard in the weight room since January."
Yesterday morning, the Scorpions boarded buses on the football field with students and staff cheering them on from the stands. A police escort led the buses out onto the freeway for their journey north to Sacramento where they will face Del Oro High School for the CIF division II-A Championship game.
"I think we knew we were going to go pretty far," said Kirksey. "I don't know about this far, but considering how good we were with younger people last year, and now they're all seniors this year, I thought we were going to go pretty far."
The coaches are proud of the team and are excited about tonight's game.
"Its a one in a life time experience," said Richard Jaquez, science teacher and assistant football coach. "The players on the team are incredible all year long and this is a great opportunity for the players and the school. I'm looking forward to [the game]."
The team had a number of different opinions on the main component that helped them get to state this season.
"Chemistry," said Kirksey. "Our team has been together for a really long time."
"I think that we have a strong senior leadership," said Brett Triebold, senior. "Everyone is good at playing with each other and everyone likes each other."
"Honestly, weight room," said Bronson Smith, senior defensive end.
The coaches stated other reasons for the team advancing to state.
"There are many veterans on the team, guys who have been in varsity for three years," said Jaquez. "They've worked as a group really well. Its not about one guy, its about the team."
Both the players and the coaches also believe that there is a good chance Cam High will win tonight's game.
"I think we have a good chance of winning," said Miguel Sanchez, AVID teacher and assistant football coach. "I think Del Oro is a really good team, they've been to state playoffs before, they're well coached, and they play a hard division in Northern California, and we're looking forward to playing this game."
Leave a Comment
About the Contributor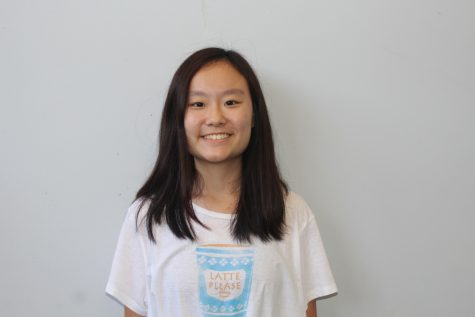 Kristi Chu, News Editor
Hello! My name is Kristi Chu, and I am a senior at Cam High. This is my second year on the Stinger staff, and I'm so happy to be the news editor this year!...