Scorpions emerge as CIF Northern Division Champs
[slideshow_deploy id='54726′]
This story has been updated:
"Season for Mo" read a banner the Cam High Varsity football team carried out on to the field last Friday at the CIF Championships versus Thousand Oaks. The banner was in honor of teammate Daniel Morales who died earlier this year.
The Scorpions entered the field holding a 13-0 record and left the game 14-0, continuing their undefeated title and becoming the Northern Division Champions. Cam High will host the regional playoffs against La Habra on December 11 at 7:30 p.m.
The game opened hard for Cam High as just 57 seconds in Thousands Oaks scored a 50-yard touchdown, followed by another touchdown almost halfway through the first quarter and after a five yard penalty on Cam High.
But Cam High soon retaliated. Within the next two minutes, the Scorpions scored their first touchdown of the game, with help from senior Casey Bash running 40 yards. The catch-up attempt continued, and in less than five minutes, the team managed to score two more touchdowns, ending the quarter with the scoreboard displaying 21-14 in their favor.
The second quarter started similarly to the first, with the Lancers scoring the first touchdown in only a matter of seconds. Halfway through the quarter, senior Jake Constantine ran a 41-yard touchdown, bringing back the Scorpions' lead.
Senior Isaiah Otis gained six more points for Cam High with only two more minutes left before halftime. The pressure of the clock spurred Thousand Oaks, who scored the last touchdown of the quarter with just 31 seconds left in the first half.
The national anthem was sung during halftime due to the game's rushed start. Halftime performances also included the cheerleaders, the song leaders, and the marching band, who presented the first half of their show.
During the third quarter, Cam High finally began with a stronger start than Thousand Oaks, scoring a touchdown in the first minute. Three minutes into the quarter, senior Frankie Tostado intercepted a pass, clearing Cam High's path to the end zone. Desmond Clancy, senior, scored two touchdowns this quarter increasing the Scorpions' score to 55.
No touchdowns were scored during the last quarter. A Thousand Oaks player was injured and had to be helped off the field. The quarter ended 55-27, and the Scorpions celebrated their victory as fireworks erupted from the baseball fields.
View Comments (1)
About the Contributor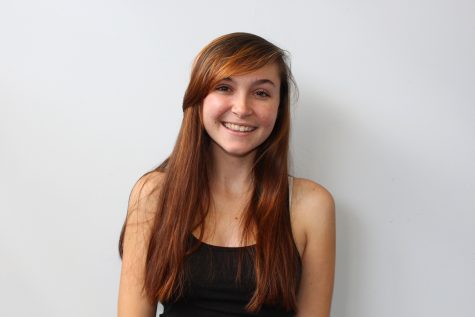 Keira Witham, Sports Editor
Hi I'm Keira Witham, I am a senior at Cam High and this year's Stinger Sports Editor. Writing is my love along with psychology and child development. I...