Constantine suspended from earlier game, says he's learned his lesson–will start tonight against La Habra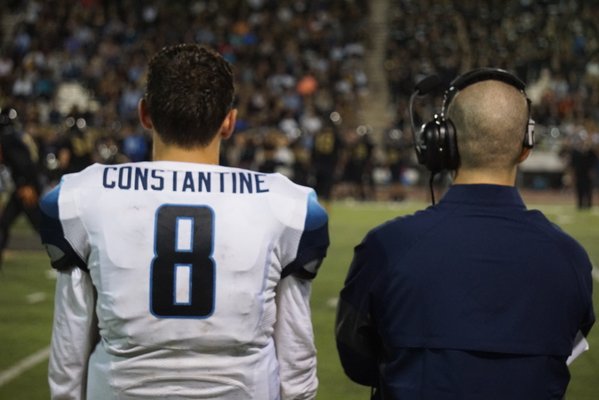 During the first half of the CIF-SS quarterfinal against Santa Maria-St. Joseph, Cam High's senior quarterback Jake Constantine, received two unsportsmanlike penalties. After the second, Constantine earned an automatic ejection from the game for saying an obscenity as he walked off the field.
The CIF-SS rules state that an ejection is followed by a one-game suspension. The punishment's verdict was confirmed the next Monday and Constantine was suspended from the next game against Bishop Diego on November 27.
"On the second penalty, I don't think it should have been called," said Constantine. "I'm not so sure."
The rest of the game against Santa Maria-St. Joseph was carried out with Conner Clark as quarterback and also Jake Moss later in the game.
"It was a high emotion game," said Constantine. "In the moment, it was hard to control myself, but I should have stayed calm."
Two days after the game against Santa Maria-St. Joseph, Constantine Tweeted, "Can't express how bad I feel for letting my boys down and my school…"
In the game against Bishop Diego, sophomore Jake Moss replaced Constantine at quarterback.
"I was at practice and helped the person in my position to do better," said Constantine on his involvement during the suspension.
Although Constantine was absent, the Scorpions won the game 54-28 and continued to the finals against Thousand Oaks at home for the CIF Northern Division champion title, winning in that game to play against La Habra tonight in the CIF Regional playoffs.
Constantine is known as a leader among the football squad, and his high-intensity is a motivator according to some. But he said he also understands the importance of directing his intensity. "I learned to be a controlled and calm person," said Constantine. "When I'm playing, I should still be emotional, but not let it affect me."
Cam High Scorpions football coach Mr. Jack Willard had no comment in response to questions about Constantine's suspension.
The CIF Regional playoffs begin at 7:30 pm tonight at Cam High's Carl Thompson Field. Tickets are still on sale at Cam High's ASB bookkeeper.
Leave a Comment
About the Contributor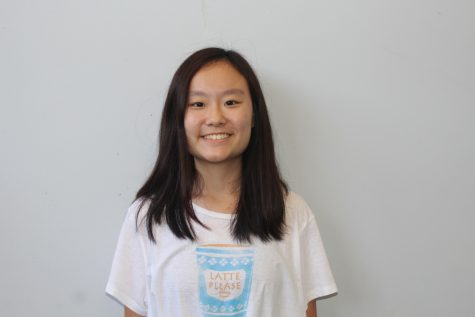 Kristi Chu, News Editor
Hello! My name is Kristi Chu, and I am a senior at Cam High. This is my second year on the Stinger staff, and I'm so happy to be the news editor this year!...