Grad night to be held at Universal Studios
Update: A morning announcement on Wednesday Dec. 16 announced that Grad Night's recent venue change to Universal Studios Hollywood has been rescinded, returning the event to California Adventure Park at Disneyland.
Cam High's annual grad night has been moved from its usual venue at the Disneyland Resort in Anaheim to Universal Studios in Los Angeles for the graduating class of 2016.
Planned remodeling at Disneyland caused the venue change. "Disneyland is currently preparing for the construction of Star Wars Land, which [will interfere] with the amount of space they have for attendees on grad night," said senior class treasurer Ashley Fontanille.
According to Ms. Lori Pristera, ASB director and senior class adviser, the senior class did not know of the scheduling conflict until recently, due to slow communication by the ticket company. "Disneyland opened grad night reservations on September 28th, and informed everyone within one to two weeks if their reservation requests were granted or denied. We work with Adventure America, who did not inform us until November 30th that we did not get the tickets," said Pristera."Because they are doing some remodeling, [Disneyland] didn't have enough capacity [to fill all of the requests]."
Pristera said that the final decision on the new grad night location was an executive one. "Adventure America came up with two alternatives; one was Universal Studios and the other was Six Flags. I brought it to the senior class cabinet, as it is a senior class function, and they decided that it would be best to go to Universal Studios," she said. "It offered more entertainment [and] more rides. It was less expensive, and it sounded like it was a lot better organized than Six Flags."
Numerous other schools, such as Rio Mesa, are also changing their grad night location from Disneyland. However, several other schools will still be able to host theirs at Disneyland, said Pristera.
All rides and attractions at the theme park will be available to the senior students of Cam High, including the highly anticipated Wizarding World of Harry Potter, which will officially open its doors to the general public on April 7.
Many seniors expressed discontent regarding the change in grad night location. Senior Morgan Sims said that she was looking forward to spending grad night at the Disneyland Resort. "I am a Disney nerd." said Sims. "I loved the thought of spending grad night at a place I loved with a bunch of fellow classmates."
Sims also expressed her frustration with the chosen replacement for grad night. "Universal Studios doesn't give even a little bit of the same magic or fun Disney or even Six Flags does. I am very disappointed," she said.
Senior Tim Martin expressed a similar sentiment towards the change. "I've looked forward to my first time at Disneyland being on grad night," he said. "[But] Universal Studios would have been my second choice."
Though many students disliked the change, Pristera supports the senior class cabinet's choice for the relocation of the celebration. "We feel that Universal Studios will be an amazing place to have grad night. The bottom line is that the senior class cabinet chose the best option they could from the two [organizations] represented," she said.
While several students are disappointed with the change in grad night location, the class cabinet believes they will create a spectacular celebration for the graduating class. "The best part about grad night is being with your friends you've spent all of high school with, and getting close to some that maybe you've never associated much with. With that said, location isn't the main contributing factor that makes grad night an awesome time," said Fontanille.
Grad Night for the class of 2016 will take place on Thursday, May 26 from 5 P.M. to 2 A.M. Tickets prices have yet to be determined.
Leave a Comment
About the Contributor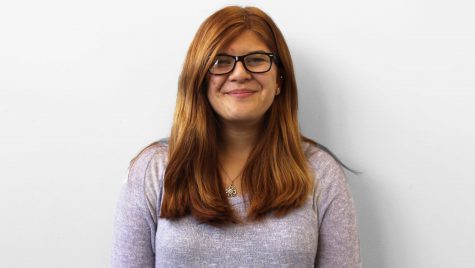 Jordyn White, Staff Writer
Hello! My name is Jordyn White and this is my first year on the Stinger! I have always loved writing, and, I plan on majoring in English in college. Due...