Scorps Spotlight 4: Ms. Julie Shaw
Spanish teacher Ms. Julie Shaw knew from a young age that she wanted to be a teacher. After earning her degree, she began her career by working as a teacher's aide at Azusa Pacifica University and then went on to teach Spanish for another 20 years in various states.
"I taught in small-town schools in New Mexico and Missouri. It's tough there. There's a little less professionalism and accountability than in a large school like [Cam High]."
Shaw loves teaching Spanish to her classes and says she has found happiness in her role at the school. "I know I'm enjoying what I do because I'm not dreading coming to work," she said. "I didn't plan on going to [Cam High] but I'm glad I did."
Shaw's students are happy with her teaching style. "She's very good [at teaching] and does the correct things to get our attention quickly," said Ryan Mason, freshman. "She tries hard and teaches us well. All in all, she's just a great teacher and I'm glad that she's here."
"I try to make [learning] as fun as possible. Learning a language should be fun and something for the students," Shaw said.
Shaw, along with Ms. Lucy Nakamoto, English 1 and English 2 teacher, also teaches English Language Development (ELD), a course that helps students learn English as a second language. Shaw wanted to teach ELD because she felt it played an integral role in the assimilation of non-native English speakers.
"I like teaching all of my classes," said Shaw. "If I teach Spanish, most kids only take it for college credits. However, the ELD students need what they learn from [the class]. I try to teach as much as I can because these kids need it to survive."
Shaw is glad for her opportunity to teach at Cam high and hopes that she can spread the fun and enjoyment her students are having this year throughout the rest of her career.
View Comments (1)
About the Contributor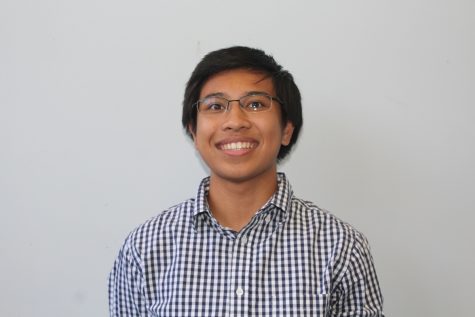 Gaberiel Delacruz, Staff Writer
Hello! My name is Gaberiel Delacruz and I have been apart of the Stinger for four years. I love interviewing people because it's one of the best parts...