Unorthodox warm-up leads to great tennis for Scorpion Girls
Cam High's girls tennis team defeated Royal High School for the second time this year, allowing them to push forth into the contention for the title of league champions in the weeks to come.
The score of the overall match was 12-6 with the singles team sweeping. The double's team had three set wins and six losses, a less successful outcome to their previous seven wins and two losses against Royal.
"Doubles were given a great opportunity to play unorthodox tennis," said Mrs. Claudia Grafenstein, girls tennis coach. "They weren't used to playing against that type of tennis, so it was interesting to see how they adjusted to it."
Some of the doubles players said that their play was affected by an inadequate amount of time to warm up, but they still kept a positive attitude. "I think we were not fully warmed up, and we underestimated the opponent," said Savannah Hunnicutt, freshman and the number two ranked varsity doubles player. "Although we were disappointed, this was a very good learning experience for us."
As for singles, the match was a way to help improve many aspects of each player's tennis game and elevate their self-esteem, according to Grafenstein. "They were given opportunities to showcase a lot of different shots," said Grafenstein. "It was a confidence booster."
"I was playing pretty well," said Tatiana Anderson, sophomore. "I could have played better if had adjusted and settled into the match more quickly."
According to Grafenstein, the the girls hope and are expected to finish the season with wins against Moorpark and Oak Park high school.
Sophomore and junior varsity tennis player Iris Shim said that the match against Oak Park would most likely be the final victory necessary to clinch the league champion title. "Simi Valley and Oak Park are the only teams that pose a threat to our league championship," said Shim.
In spite of testing new grounds in a different league, the team expressed confidence in its skill level. "I feel like we've adapted to the league very well. Even when our matches get a little touch, we still pull through," said Michelle Liu, sophomore varsity player. "Overall, I think it's a very successful season so far."
The girls tennis team will face Oak Park and Moorkpark on Tuesday and Thursday of this week.
Leave a Comment
About the Contributor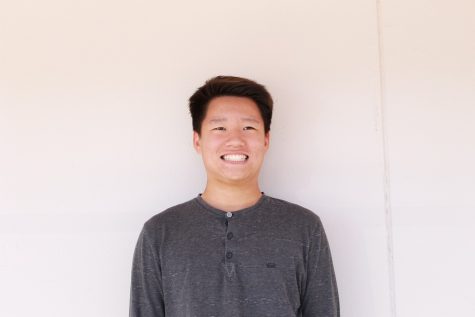 Paul Chun, Staff Writer
Hi, the name's Paul Chun. I'm a sophomore here at Cam High. I like to play tennis on my free time and enjoy my time reading about different articles on...