Scorps Lose to Seraphs by wide margin
Cam High lost to Saint Bonaventure in a football game last Friday, ending with a score of 10-28.
Prospects of winning were high at the start of the game, marked by the Cyclone's cheer, "I believe that we will win!"
The Cam High marching band invited middle school marching bands to join in the national anthem before the game started.
The Scorpions kicked off the first quarter with a three point lead after a thirty-one yard field goal, while Saint Bonnie was unable to make a single touchdown.
During the second quarter Cam High pressed hard as they pushed a pack of both Cam High and Saint Bonnie players twenty-one yards to reach their mark.
With less than three and a half minutes left on the clock, Saint Bonnie earned a seven yard touchdown and scored another again within less than three minutes, ending the quarter with a score of 3-14.
Both the marching band and color guard performed their show Water at halftime, while students from Monte Vista, Las Colinas, and Cape watched from the stands as part of the music program's annual middle school recruitment night. The middle schoolers were also given the opportunity to play the national anthem along with the high schoolers.
In the meantime, the Cyclone was trying to stay positive. Brianna Barza, junior and member of the Cyclone, said "[Even though]Saint Bonaventure is the top football team, I wanted to join the cyclone to cheer for my team."
Saint Bonnie's many attempts to score a touchdown were curbed by multiple penalties by the referees. They were, however, able to score a single touchdown in spite of the multiple stops, which put their own score at fourteen.
By the end of the third quarter, Cam High also managed to score a touchdown, putting the score at 10-21.
Following multiple injury time-outs, Cam High lost to Saint Bonnie 10-28 after they gained a seven point touchdown with eight minutes left on the clock.
"We definitely have a chance, I think that we could play against [Saint Bonnie] again," said Wyatt Zambri, junior and defensive-end player.
Leave a Comment
About the Contributor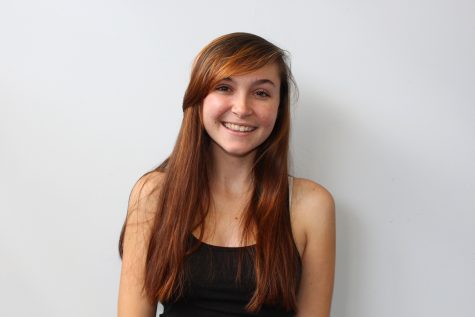 Keira Witham, Sports Editor
Hi I'm Keira Witham, I am a senior at Cam High and this year's Stinger Sports Editor. Writing is my love along with psychology and child development. I...