In the Spirit of things
Cam High ASB launched a school spirit week in anticipation of this year's homecoming dance, which will be held in the back of the gym on the evening of October 18 at 7 p.m.
Spirit Week will include four different themed days in which participants will wear themed attire. Because of a scheduled staff meeting and Columbus Day on Monday, the Spirit Week is only four days long instead of the usual five days.
From the perspective of some, Spirit Week at Cam High is not so spirited. "Spirit week is a good idea, but not a lot of people participate," said Maile Weber, sophomore. "There's rarely a time in Cam High when the number of students participating in a spirit week event outnumbers the ones who don't."
Spirit week began with Fraternity Tuesday, in which participants were expected to wear polos, khakis, and sunglasses in gusto of college fraternity-style to show their school spirit.
Wednesday's theme, matching the actual dance's theme, was "Wear Your Beads Wednesday." Participants wore colorful beaded necklaces and bracelets.
Tacky Tourist Thursday entails that students dress like a stereotypical tourist, accessorizing with fanny packs, Hawaiian prints, sandals, and perhaps even an over-sized camera bag.
On Friday, participants will wear their class colors: freshmen will wear gold, sophomores purple, juniors green, and seniors black and white, depending on gender. Girls will wear white and boys will wear black.
"I understand people are still in their shell," said Alexis Perez, senior. "[But] having spirit week is a great way to try to get everyone to participate."
Leave a Comment
About the Contributor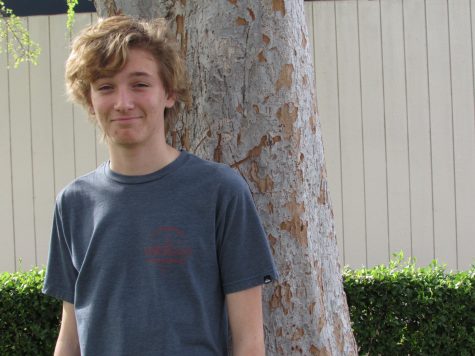 Morgan Menin, Retired Staff Writer (2014-2015)
Hey, I'm Morgan, a staff writer for the Cam High Stinger. I'm a junior, 17 years old and I enjoy cinemas-- especially my sci-fi films, but I love my Japanese...