Cam High's boys water polo misses the mark
After a season that saw the Cam High boys water polo team defeat all contenders including arch-rival Rio Mesa High School, the boys lost to Rio Mesa 9-21 on October 2.
The Cam High Scorpions and Rio Mesa Spartans played head-to-head, with Rio Mesa holding a dominant and persistent lead ahead of Cam High throughout the entire game.
Cam High's water polo team enjoyed a shocking turn around last year, when they qualified and played in CIF Championships for the first time in Scorpion history. The pressure for this year's team was intense, and many people had high expectations, but the team failed to get there this time.
During each quarter Rio Mesa was the first to grab the ball.
By the middle of the first quarter, Rio Mesa was up by two with a score of 1-3. The last point was made with six seconds left in Rio Mesa's favor, ending the quarter with a whopping 2-10 lead.
The second quarter did not look much better for the Scorpions, as they only progressed with 3 more points while the Spartans progressed with 6.
After half time, Cam High made the first point of the third quarter. Even with this head start, Cam High could not keep up with Rio Mesa and did not not gain another point until forty-five seconds remained in the quarter. At the same time, Rio Mesa had gained three points.
The last point went to Rio Mesa ending the quarter with a score of 7-20.
During the final quarter, Cam High managed to gain two points while Rio Mesa only gained one, but even the Scorpion's last triumph was overshadowed as the game ended with a score of 9-21.
Head Coach Mr. Dennis Riedmiller said, "It will be a matter of time" before he gets to know the team and how they swim. This year is Riedmiller's first year as the head coach of the boys water polo team as he replaced coach Steve Wiegman, who resigned.
Co-captain and senior Steven DeStefano expressed hopes that Cam High will rise up, win more games, and beat its way back to league through by "swimming a lot and practicing a lot."
Leave a Comment
About the Contributor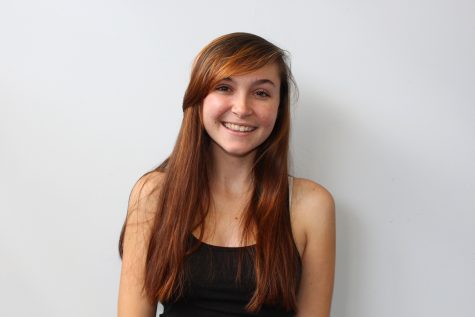 Keira Witham, Sports Editor
Hi I'm Keira Witham, I am a senior at Cam High and this year's Stinger Sports Editor. Writing is my love along with psychology and child development. I...