Scorpion girls volleyball asserts dominance
Cam High defeated Pacifica in volleyball last Tuesday winning the game in three matches back-to-back.
The Scorpions dominated the court with fast kills and consistency leading to dominating play, not allowing Pacifica much of a chance to catch up or win a single match.
At the start of the first game, the Scorpions were already leading by eight points with a score of 13-5.
Cam High continued a constant pass-set-hit play that gave them hard kills, making it hard for Pacifica to pass the ball back over the net, and increasing Cam High's lead to 12 points with a score of 21-9.
Head Coach Mr.Rob Vandermay began to switch his starters with other girls on the team, giving almost everyone a chance to play. Middle blocker and junior Kiley Borchard said that the secret of the team's success is to, "try really hard at practice and not let up." It's a formula that seems to be working so far.
The first match ended in Cam High's favor with a score of 25-11.
Taylor Brown, middle blocker and senior, started off the second match with a block giving the Scorpions the first point.
At first, it seemed that Tritons had a chance of winning with a close score of 7-6, but with multiple serving streaks and strong plays, Cam High pulled ahead eventually, putting the score at 22-13.
An out-of-bounds serve by Pacifica gave Cam High the point to win the match at 25-15.
By the middle of the second match, the Scorpions were ahead 17-5. A kill gave the Scorpions the play to reach game point.
Cam High ended the third and final match with another kill, earning the Scorps the winning point to put the score at 25-6 and win the overall game.
Leave a Comment
About the Contributor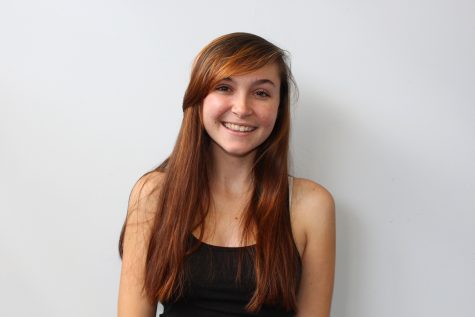 Keira Witham, Sports Editor
Hi I'm Keira Witham, I am a senior at Cam High and this year's Stinger Sports Editor. Writing is my love along with psychology and child development. I...