Running into a new league
Cam High's cross country teams had a taste of old and new competition as they participated in their second meet on September 11.
The team competed against three high schools at Pepper Tree Park in Newbury Park. The girl's cross country team came in third place, finishing behind Newbury Park and Crescenta Valley, beating Channel Islands. The boy's cross country team came in second place to Crescenta Valley, while Newbury Park and Channel Islands were third and fourth, respectively.
The girl's varsity cross country team was plagued with injuries as their top two runners, sophomores Kylee Yturralde and Christine Robins, were unable to run due to temporary minor injuries.
According to several runners, the weather and running course had an effect on the team's performance. "Last year it was pouring rain, and it was awesome," said Andrew Gambon, senior. "But this year it was hot and the inclines made it harder to run."
The Pepper Tree Park Meet marked a transition for both the boys and girls cross country teams, as both have officially left the Pacific View League to join the Coastal Canyon League, now competing against Moorpark, Oak Park, Simi Valley, and Royal High School.
"The new league will provide the cross country team with a significant challenge. Simi Valley was the state champion last year," said Mrs. Mary Perez, girl's cross country coach and athletic director. "We think competing in this league will help us to reach our full potential."
Vanessa Tran, sophomore varsity cross country runner, expressed hopeful feelings for the season, in spite of being part of a more competitive league.
"The new league will be very difficult because we are against some of the best running teams in California, but I think we have a chance at beating some of them because we've worked hard throughout the summer and the beginning of school," she said. "The team is already improving and doing great. If we keep pushing ourselves and keeping up our hard work, I'm sure we will be fine in the new league."
Cam High's cross country teams will be competing in the Gold Coast Invitational meet at College Park in Oxnard this upcoming week against ten non-league teams, including previous rival Rio Mesa.
Leave a Comment
About the Contributor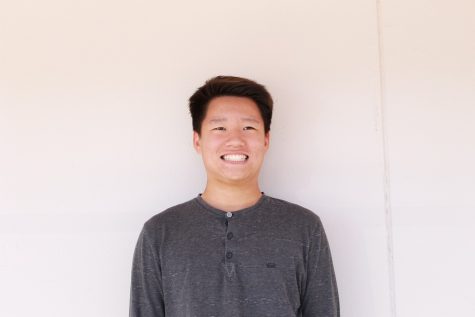 Paul Chun, Staff Writer
Hi, the name's Paul Chun. I'm a sophomore here at Cam High. I like to play tennis on my free time and enjoy my time reading about different articles on...