High Achievement and High Temperatures
Parents, guardians, and family members were invited to attend Cam High's annual Back-To-School Night on September 15.
Mr. Glenn Lipman, principal, kicked off the evening by welcoming the parents, but cut short his usual speech because temperatures in the gym approached 90 degrees. Cam High's band then played a few selections from its current repertoire including "Carry On My Wayward Son" and the national anthem before performing the "Fight Song" together with the cheer squad.
After the early dismissal from the general gathering in the gym, parents had a chance to meet with the teachers to talk about the curriculum for the upcoming school year and other matters.
Mr. William Falconer, AP Language and Composition teacher, said that his favorite part about Back-To-School Night was answering all the parents' questions and making sure they felt good about their children being in his class.  "I think Back-To-School Night gives me a great opportunity to connect with parents, especially those parents who want to privately share important information about their child with me," said Falconer.
According to some parents, the teachers were very helpful and seemed to enjoy getting the time to talk with them.
Mrs. Michele O'Connell, mother of a Cam High senior, said she believes that the Cam High staff in general is supportive and tries to help people get their questions answered. "If the [teachers] don't know the answer, they try to find it," she said.
Mrs. Casey Falconer, Falconer's wife and a mother of two Cam High students, was grateful that Lipman let them out of the gym a little early due to the heat."The best thing about Back-To-School Night was being able to experience your life as a teenager and seeing just how hard you have it," she said.
Meanwhile, the Class of 2015 had a silent auction to raise money, and Cam High's KIWIN'S Club handed out free donuts to parents. They accepted any money the parents granted them for the donuts and made more than $100 in donations by the end of the night.
"I think we created this environment where parents felt welcomed and comfortable to walk around, get to know the teachers and ask questions," said Ms. Adriana Pulido, dean of Cam High students. "It was a pretty successful night."
About the Contributor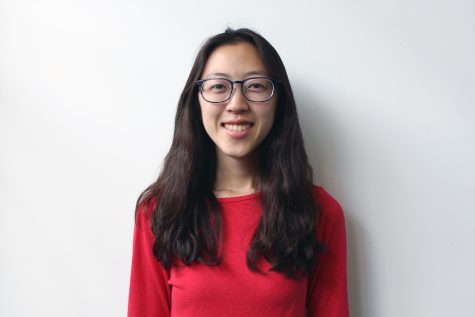 Sophia Cheong, Retired Features Editor (2015-2017)
Hi! I'm Sophia but many like to call me, "Sofa." Sadly, this is my final year at Cam High, which means my last year on the Cam High Stinger.  It is weird...