Student Injured in Car Accident
A Cam High student was hit by a moving vehicle going southbound on Santa Rosa at about 1:30 Monday afternoon. School ended early Monday due to Back to School Night.
The student was struck by a pickup truck at about 50 miles per hour while crossing the intersection of Santa Rosa Road and Verdugo Way.
"The student was crossing the road and by the time he got to the median, the light had turned green for the traffic to go," said Sherrif's deputy Sean Eskridge, Cam High's school resource officer. "He tried to run across the rest of the road and was struck by the vehicle."
The student was quickly moved to Los Robles Hospital and Medical Center. The student's possible injuries include a mild concussion, possible broken ribs, a bruised lung, and several scrapes and bruises.
"He got extremely lucky. Where [the student] landed was about 47 feet from where he got hit," said Eskridge. "He landed on his back and slid, so his backpack probably saved him from a lot of further injury."
The student has been released from the hospital. His current condition is unknown.
"We've had [few] instances here of these things happening," said Eskridge. "It's definitely not normal."
Precautions are being taken by Eskridge and the Camarillo police department's Traffic Unit to prevent further accidents like this one near the Cam High campus.
"We try to do everything we can to be safe," Eskridge said.
The Stinger's policies prevent the news site from releasing the name of a minor involved in accidents or incidents without express permission from the parent or guardian of the individual.
Leave a Comment
About the Contributor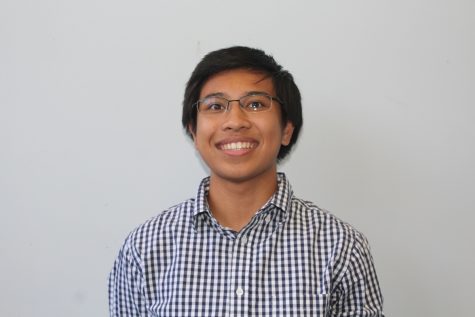 Gaberiel Delacruz, Staff Writer
Hello! My name is Gaberiel Delacruz and I have been apart of the Stinger for four years. I love interviewing people because it's one of the best parts...