Living as an American for a year
Seven Cam High students from all over Europe have left the comforts of their native culture to spend a year in America, enrolling as exchange students at Cam High for an authentic taste of American culture. Here is a look into their daily lives.
Nick Van Calck: 18, Senior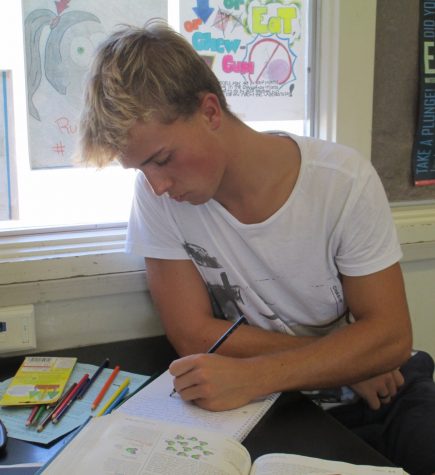 Van Calck is a Belgian native and fluent speaker of French and Dutch. He said that he came to America in order to improve his English and gain a broader cultural perspective. "The few first days it was hard for me to talk to other people, but now I can talk and explain what I want to say," said Van Calck.
"I like to hang with friends and learn to skateboard," said Van Calck, describing how he spends his free time in America. "I go jogging. It's important to keep fit, there aren't many sports in Belgium."
In regards to the differences between Cam High and his high school in Belgium, Van Calck said that Belgian students generally take more advanced classes than their American-aged counterparts. "I was in the math you are learning two years ago," he said. "School is much easier here for me than it was in Belgium."
However, Van Calck does not enjoy the daily homework assignments that seem to be the norm at Cam High. "In Belgium, I mean, we had homework and tests, but not every single day. There is too much homework here!"
Van Calck's favorite class at Cam High is Cooking with Mr. Lang. "I've never cooked before, so it's really interesting to learn how to cook. Also, I'm with cool people. I really like his class," he said.
Van Calck said he has been able to enjoy the Camarillo area and American landmarks in California, including getting to jump from Paradise Falls, a local hiking trail with a waterfall.  "Before I leave I want to visit a lot, go to San Francisco, Las Vegas," he said. "I might even go to Hawaii for the winter holiday."
Joé Lamiri : 16, Junior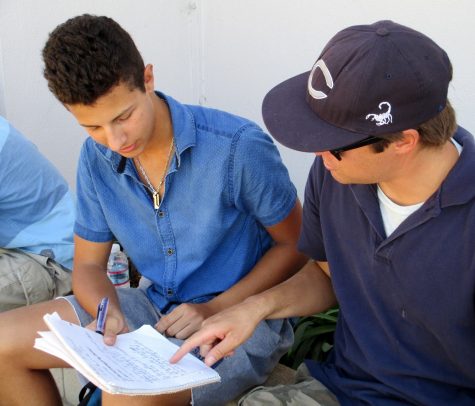 Lamiri, French native and science enthusiast, said he enjoys the overall atmosphere of Cam High. "I love your high school, your high school is awesome!" he said. "I am so grateful for the opportunity to study in the United States."
Though Lamiri said he enjoys how American school days are shorter than in France, he agreed with Van Calck in that academics are less rigorous at Cam High compared to Europe. "School in America is much easier," he said. Lamiri's favorite class is U.S. History with Mr. Josh Chancer but he also enjoys French because of how easy it is for him. "French is good too, because I can help other students," he said.
As far as his free time goes, Lamiri likes to "play guitar and sometimes listen to music or read."
Lamiri said that there are many differences between his home town in France and Camarillo. "Here in America, it's bigger than France; your cars, your high school, and your house."
Like many other students, Lamiri has been given ample opportunities to travel and explore California. "I got to go surfing here, and [go] to the Grammy Museum in Los Angeles," he said. "I hope to go to the Grand Canyon before I leave."
Lamiri said that the best part about Camarillo is that "the American people are very friendly."
Andrea Parodi: 17, Senior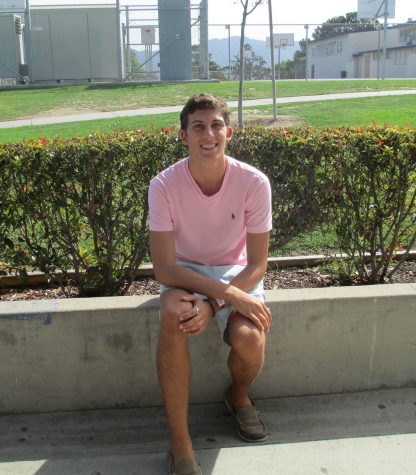 Parodi is from Bergamo, Italy and hopes to meet a lot of people and learn how to speak and understand English better through his experience at Cam High. "I want to experience everything Americans do in their lives, since I am only here for a year," he said.
"[Camarillo] is totally different from Italy, like, here we can choose the classes we want. We switch classes every [class period] here, while in Italy the teachers switch," Parodi said. "I like see[ing] different people around because in Italy we stay with the same class mates the whole year."
Adjusting to speaking English has been hard for Parodi. "When I speak with guys it is easier because when they speak to me, they are nice and I understand, […] but when the teachers talk over and over and over I just want to hit a stop and take a break," he said.
Despite the difficulties, he also believes that "school is easier here." Among the classes he is currently taking, Parodi's favorite is Cooking because "it's easy and fun."
In his free time, Parodi enjoys a variety of activities. "[I like] swimming, hanging out with friends, going to the beach and having fun," he said.
"Everything is different here, the way people act, the weather is different, and almost everything; they are two different worlds."
Rebecca Schipa: 18, Senior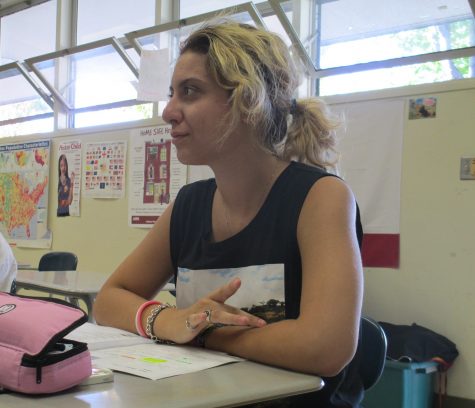 Schipa, senior from Lecce, Italy, came to America three weeks ago and has been enjoying her time at Cam High. "It's still the first month, but it's going well. It's difficult to understand when you [Americans] speak because you all speak so fast."
Cam High's outdoor campus was a shock for Schipa who is accustomed to the indoor schools commonly found in Italy. "I like the beautiful look of the school and how there are plenty of places to hang out, like the pool and the cafeteria," she said.
America is starkly different from Italy, according to Schipa. "In Italy, school only lasts five to six hours and we only have nutrition for ten minutes at mid-day. You don't eat at school, but instead at home," said Schipa. "[In America] there's also little time to get your books and go to your locker."
When not in school, Schipa goes to the gym and said she will play soccer when winters sports begin. "I also like to listen to music in English and watch movies," Schipa said. "I've seen lots of different shopping centers and I've gone skating. I want to go to a lot of places and enjoy myself by going to parties and sports games."
Schipa said that she likes the people and overall atmosphere of Cam High. "I [also] like the way people think; the fact that all teenagers are very friendly, open and helpful," she said.
Julia Asch: 16, Senior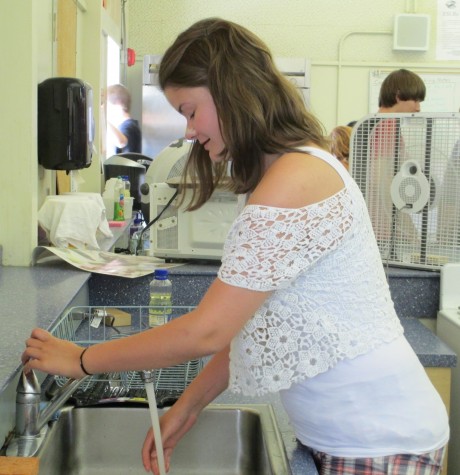 Asch is a student from Switzerland who enjoys singing and playing the piano. "I love to play with my host siblings because I was an only child in Switzerland," she said.
She also speaks multiple languages such as German, Swiss German, English, Italian, Latin, and is learning French.
Asch said that she has been in amazement since being in California. "Everything is so much bigger! The school, the stores, shopping malls, everything!"
Like many of the foreign exchange students, Asch said that Cam High students and staff are "open and really nice."
"I like the weather here in Camarillo," said Asch, "I [also] like the outlets, but I do not like that there isn't public transportation."
Asch has had the opportunity to go to many places in California and experience multiple activities with her host family. "I went to a Dodgers baseball game and I'm going to Disneyland with my host family soon,"  said Asch. "I want to go to Universal Studios [before I leave]."
Leave a Comment
About the Contributor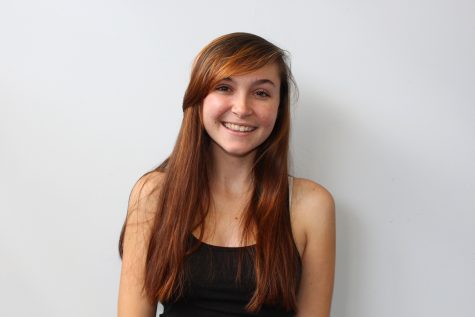 Keira Witham, Sports Editor
Hi I'm Keira Witham, I am a senior at Cam High and this year's Stinger Sports Editor. Writing is my love along with psychology and child development. I...