Saving for the Win
Late Volleyball update: After four close matches, Cam High Scorpions defeated the West Ranch Wildcats with a score of 26-24 on September 9.
Cam High varsity volleyball won three out of four close matches while playing West Ranch.
Starters Rebecca Sexton abd Makenna Clark, both seniors, Sarah Pegler, junior, Alexa Covey, senior,  Taylor Brown, senior Amanda DeWolfe, junior and Megan Wall, freshman kicked off the first match with a mixture of kills by middle blocker Brown and jump serves by Sexton.
Saves and digs by Nicole Ethell, senior and Pegler gave Cam High a steady lead, followed by a series of blocks and kills, including a block by Clark and Brown, which put the score at 25-21 giving the Scorpions the win for the first match.
A serving streak by Clark gained Cam High four more points. Finally, after minutes of anticipatory tension, Cam High won the match 25-19.
The third match was a constant battle with the Scorpions struggling to keep ahead and gain points. In spite of the effort put in to close the score gap, West Ranch won the match 23-25.
For the fourth match, Julia Starns, senior, switched with Pegler as the libero, a player specialized in defensive skills. With a beginning score of 0-6 it seemed that the Scorps would have to play another match to reach the three wins needed to take first for the entire game, but after two time outs, the Scorps came back with a tie of 22-22.
For every point, each side cheered and screamed as the head-to-head fight went on. Reaching the 24-24 mark pushed the suspense even further, culminating with The Wildcats calling for a time out to recuperate and fight for a chance to win the match.
The game reconvened and Cam High pulled ahead to win with a score of 26-24. A celebration of screams broke out from the crowd after the extremely close match.
"Every match is going to be a great contest," said Mr. Rob Vandermay, head coach. "We're going to have many close battles, like tonight's game… but what matters is it's gonna come down to which team can last the longest."
Leave a Comment
About the Contributor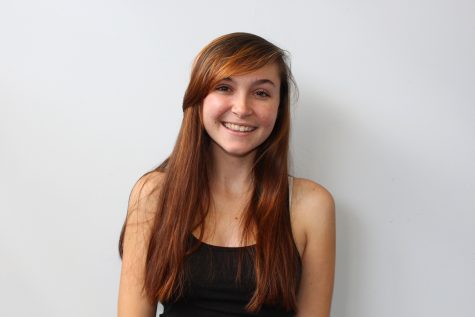 Keira Witham, Sports Editor
Hi I'm Keira Witham, I am a senior at Cam High and this year's Stinger Sports Editor. Writing is my love along with psychology and child development. I...