Scorps Spotlight 2: Alex Czajka
The average teenager spends the majority of adolescence searching for a defining passion, experimenting in various activities, trying whatever it takes to discover his or her voice. Alex Czajka found his when he was seven, in two different languages.
Czajka (pronounced chai-kuh), junior at Cam High, has been involved in musical theatre since he was a child. His extensive training in singing, both in English and in French, and zest for live performances have led him to various roles in theatre productions across the country.
Czajka's passion for musical theatre began when his parents took him to see a few professional productions during his childhood. "I basically told my parents that I wanted to do musicals… and they said okay," Czajka said. "[…] So I auditioned for my first musical. That's how it all began." He was cast as part of the Lollipop Guild in a production of The Wizard of Oz and has continued his participation in theatre productions as he grew up.
"I've done countless ensemble roles in musicals like Anything Goes, Jesus Christ Superstar, and Joseph and the Amazing Technicolor Dreamcoat," said Czajka. In 2014, Czajka landed his first leading role as Charlie Bucket in Roald Dahl's Willy Wonka, which won a Four Star Alliance Award for Outstanding Choreography.
Czajka's experiences span from coast to coast. "My father is in the Marines, so I've lived in California, Massachusetts, and Utah," said Czajka. As a result, he has had the opportunity to work and perform with numerous vocal coaches and theater companies. "I've trained with so many people. It has most certainly been difficult, but I've managed."
"I also spent some time in Japan," said Czajka. "That's how I got involved in linguistics." This interest in languages led Czajka to pursue fluency in Meridional French and Japanese, in addition to his native languages of English and Québécois French. He is also in the process of learning Korean, Okinawan, and Metropolitan (Parisian) French.
Czajka has spent the past two months preparing for his role in the  historical drama called The Lion in Winter. He attends rehearsals four times a week, each three to four hours in length, all while managing five AP classes at Cam High. "I've done countless homework assignments in the theater," he said.
Despite Czajka's experience in musicals, The Lion in Winter is a non-musical production. "It's a lot more prosaic in musicals you have time where everything's kind of silly, but in a play it's not like that," said Czajka. "It's very serious and it seems more real, obviously, because in real life people don't break out into song and dance."
Czajka plays King Philip II, a young monarch of France who has a large influence on the succession of King Henry II of England. "I am a 17 year old king and I think I run the world," he said. "It's definitely a fun role to play."
The Lion in Winter is playing at the Elite Theatre Company through Nov. 22 on Fridays and Saturdays at 8 p.m. and Sundays at 2 p.m..
View Comments (1)
About the Writer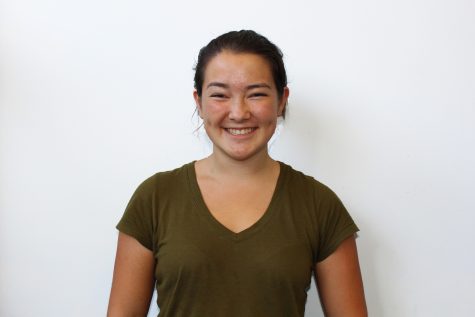 Elise Umetsu, Staff Writer
Salutations! I'm Elise. I'm a first year Stinger writer, fourth year high schooler, and seventeenth year human. I love swimming, baking, and spending...