Teachers Go Off The Deep End
Cam High staff and faculty members are now allowed to swim at the new aquatic center in the morning, at lunch, or after school Monday through Friday.
"We call it 'certified' and 'classified'," said Mr. Glenn Lipman, principal, while referring to who is allowed in the pool. "'Certified' is anyone with a degree, and 'classified' is everyone else."
Mrs. Teresa Scarpace, physical education teacher, started swimming last year when the pool first opened. "I've been at the pool every day so far," she said. "Ms. Grafenstein and Mrs. Nelson would swim and I joined them."
"This year, Coach Safran approached Mr. Lipman and got permission to open the pool at lunch for staff,"  Scarpace said. "The pool is a great facility and swimming is an excellent exercise."
However, there were a few legal matters to take care of before granting the faculty pool access, according to Lipman."In order to open the pool, we needed a certified lifeguard," he said.
Luckily, Scarpace is qualified by American Medical Response to serve as a lifeguard. "To become a lifeguard, you have to take a class with the Red Cross. The class includes various pool resources, a swim test, CPR, and written tests," said Scarpace.
What began with merely two teachers swimming during their lunch slowly grew to six teachers by the end of the second week of school. According to Scarpace, there are now ten regular swimmers in the pool during the time allotted for faculty use.
"I am so glad that the pool is available to the staff," said Mrs. Jeanne Nelson, physical education and social science teacher. "The location and design make it beautiful."
"I swim almost every day," said Mr. Matthew Doyle, social science teacher, "[Swimming is] a good way to get out of the classroom and expend energy."
In regards as to whether the students could use the pool during the day, Scarpace said, "An aquatics class was offered… [but] the class had to be closed because there were not enough students signed up."
The pool is available for student and community use from about 6 P.M. to nighttime, as stated by Lipman.
View Comments(1)
About the Contributor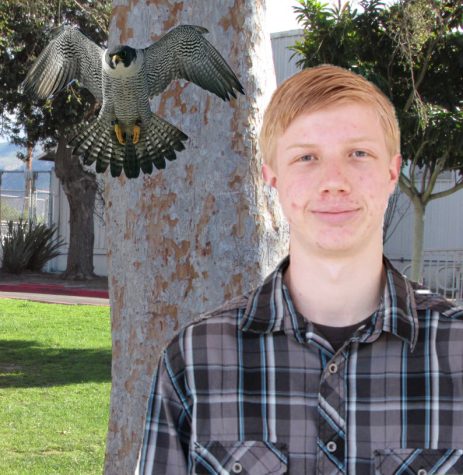 Sam Falconer, Retired Staff Writer (2014-2015)
Hi, I'm Sam Falconer. I'm a senior this year, so, yeah. Anyway, I am a film connoisseur and an avid reader and writer. I am also a lover of all things...