The Art of Wrestling
Cam High junior Adrian Garcia used his Eagle Scout project as an opportunity to renovate the wrestling room.
Garcia, aspiring Eagle Scout and Boy Scout for four years, gathered fellow Boy Scouts and friends to help paint the wrestling room cabinets this past weekend. The 12 boys spent the entirety of Labor Day weekend to finish the project.
"I've been in wrestling since freshman year, so I really wanted to do something for wrestling," said Garcia. "I had to make a proposal for the project and a final plan as well. It really helped me out with leadership and business skills."
Garcia's troop leader, Mr. David Loshbaugh, explained that Mr. Ron Wilson, wrestling coach, decided to get rid of the cabinets even though there was nothing wrong with them. "We decided to keep them; the boys sanded them, painted them and made them look nice."
Garcia said the process was a long one. "I had to find a beneficiary, and find anyone who was willing to help out. Then I had to form a proposal, talk to a committee, fund-raise, and have Coach [Wilson] make changes here and there. I proposed my idea to a whole bunch of people and made the final plan."
Not everyone involved in the project was a part of the Boy Scouts organization. "Adrian is a friend of mine, and I was happy to help him out," said Mitchell Bradburn, senior. "I'm also on the wrestling team, so doing this was fun for me."
Although others were involved, Coach Wilson said that the project was "all Adrian's."
"The Eagle project is all about leadership skills," said Loshbaugh. "Adrian had to organize everything, get people to help out, and do something to benefit the community. This project isn't about doing the whole thing himself, but taking charge and showing leadership."
Aside from Eagle Scout projects, the Boy Scouts of America attempt to better their community in other group undertakings. "We do a lot of projects, fundraisers, and collect food at certain times of the year to give to the homeless," Garcia said. "My favorite part about being a Boy Scout is getting to go camping."
"I love helping out the boys," said Loshbaugh. "Stuff like this really helps them stay out of trouble and gives them something to feel confident doing with their peers. They get to learn new things, have fun, and help out others in the community."
Leave a Comment
About the Contributor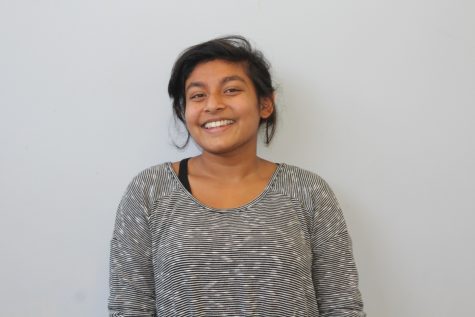 Athena Quddus, Editor-in-Chief
Hello friends! My name is Athena, and I'm the Editor-in-Chief of this wonderful publication. As this is my fourth year on the Stinger staff, I hope to...