Playing for Time
Cam High's Scorpions and Rio Mesa's Spartans played against each other last Friday night in the first football match-up of the year– and after being rivals for forty years, it was clear that this year, the Spartans didn't have what they needed to dominate the game.
Cam High's Cyclone and Rio Mesa's Legion competed for the spotlight as each side supported their school.  Nicole Ready, junior and member of the Cyclone, said that her favorite part about being at the game was, "winning, meeting up with friends, and cheering."
The Cyclone rallied as the first touch-down of the game was scored in Cam High's favor and concluded by kicker Garrett Erickson earning the Scorps seven points.
The Spartans came back with an impressive touchdown with a 53-yard pass, 2 minutes until the end of the first quarter.
The Scorpions further upped their score with Frankie Tostado, junior, scoring a touchdown two minutes into the second quarter. Cam High pulled ahead 23-7 with three minutes left on the clock.
Half-time featured a variety of events, including a Rio Mesa water polo player streaking across the field in a Speedo and Mr. Glenn Lipman, principal, being doused in ice water to help raise awareness for ALS.  'Scorpy,' Cam High's mascot, fought Darth Vader to loud music blasted into the stands.
Cam High's cheer squad, which has been practicing since well before school began, hit every point they practiced according to Ms. Amy Streicher, head cheer coach, who screamed and cheered as she watched the team.
Cam High will start its official return to the Marmonte League on September 9. "The new league will be a bigger challenge than they have had in the past, but they will rise to the challenge," said Mrs. Jill Heybl, mother of junior Jacob Heybl.
Baseball coach, Mr. John Gonzalez agreed, "It's a new set of opponents, it's a new challenge."
"It's not just how I prepare, it's how the team prepares,"  said Joey Ponce, junior and corner safety for the Scorpions. "The team is a family and most are best friends, so working together is how they plan on rising up to the challenge of the tough league," he said.
The Scorpions won the game with a decisive 38-13 score. Mr. Jack Willard, head football coach, was given the black and blue football by the Rio Mesa coaches while the packed bleachers erupted into cheers and the football team went in for a team huddle, screaming and congratulating each other on a great game.
Willard referred to his team as, "kids that work hard and aren't selfish," and that Cam High's success this year relies simply on, "practic[ing] hard one day at a time."
Leave a Comment
About the Contributor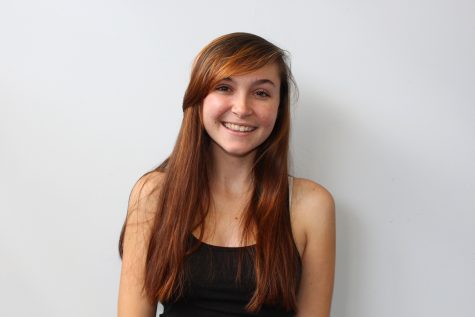 Keira Witham, Sports Editor
Hi I'm Keira Witham, I am a senior at Cam High and this year's Stinger Sports Editor. Writing is my love along with psychology and child development. I...