Fast Track to Learning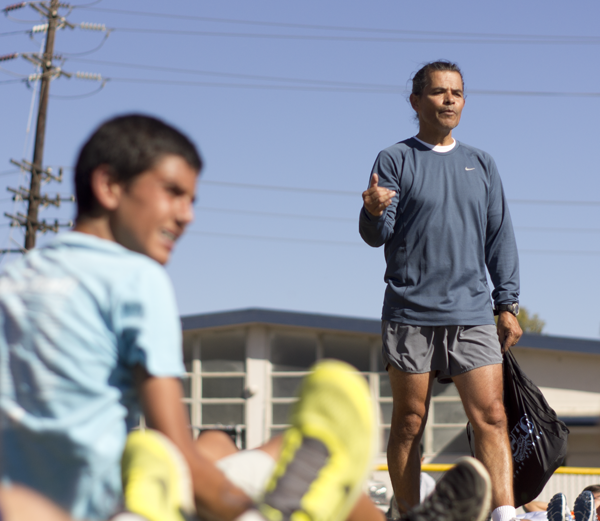 Mr. Samuel Pinuelas is a Geometry and Algebra teacher at Cam High with a rough past that has given him a reason to teach and inspire.
Pinuelas knew that ever since college, he would combine his love for mathematics and his love for running to become a high school math teacher and a long-distance track coach. He has been teaching for 25 years and he has been a math teacher at Cam High since 1992.
Pinuelas' journey to becoming a teacher was rough. "In high school I really wanted to go to college and get educated. Where I come from, a lot of kids don't go to college — it was just something I really focused on and something that I didn't let get in my way. I come from an area where there was a lot of stress on education."
Pinuelas said he feels a presence of positive energy from his students."The kids are great, they are always laughing — most kids are very enthusiastic with learning. They want to do something new, so for me that's fun."
In his past-time, Pinuelas loves to work out, ride bikes and run, among other things. "I've been riding bikes, and I still ride a lot. I have plenty of bikes in my house."
As a teacher, Pinuelas believes in encouraging his students. "Keep trying, don't give up and keep working hard because at some point you are going to have to be ready when an opportunity comes around. You may not get it every time, but at some point when you get that opportunity, you have to be ready when it comes."
View Comments(1)