Powerful quake rocks South Asia
A 7.5 magnitude earthquake hit Badakhshan in Afghanistan, northern Pakistan, and parts of India on Monday, Oct. 26.
The majority of damage occurred in remote, nearly inaccessible villages in Afghanistan's Hindu Kush mountain range, where collapsed infrastructure halted communications and created difficulties for first responders of the earthquake.
Pakistan was confirmed to have suffered the greatest number of casualties, with more than 200 people dead and approximately 1,000 others injured.
According to a tweet by Pakistan's Chief Executive Abdullah Abdullah, the earthquake was, "the strongest one felt in recent decades."
The confirmed death toll in Pakistan, Afghanistan, and India combined is currently about 340, a continually rising statistic as more bodies are excavated in the secluded region.
The death toll includes twelve Afghani school girls from Bibi Hajra, a high school in the Takhar province, who were crushed to death by their classmates as they attempted to escape the collapsing building. "This is absolutely tragic," said Kathleen Dempsey, treasurer of Cam High's Save the Children Club. "Knowing that I'm able to help people who survived that earthquake is a way to remember the dead. It's a way to honor them, and regret there was nothing we could have done sooner to help them."
A news note published by the United Nations International Children's Emergency Fund (UNICEF) stated, "Children in earthquake-hit areas of Afghanistan and Pakistan are facing further deadly threats as extreme conditions and insecurity cut off communities from aid."
Plummeting temperatures and winter weather also raises concern, as infrastructure damage has left many people exposed to the elements, leading to an increase in the death toll and overall damage.
Cam High's American Red Cross club is helping to send funds through an affiliate, the Arab Red Crescent. "I am sad to hear these countries had to face such a harsh natural disaster," said Farhan Saleh, club president. "My prayers are with those killed and injured as well as their families. With many Pakistani, Afghani, and Indian families in Camarillo, I'm sure they have families overseas in those countries. They must be very worried, and I hope that they can contact and find out what happened to them."
The South Asian earthquake hit almost exactly six months after Nepal suffered the worst quake recorded in its history, and 10 years after a 7.6 magnitude earthquake devastated the Kashmir region in October of 2005.
According to the National Centers for Environmental Information, the recent quake killed at least 86,000 people, injured more than 69,000 and caused extensive damage in northern Pakistan. It, however, occurred much deeper underground, at about 223 kilometers (139 miles) below the earth's surface.
Several countries and international organizations shared in grief for those affected."We extend our deepest condolences to the victims and those who lost loved ones as a result of today's earthquake, in Pakistan and throughout the region," said the U.S. embassy of Islamabad in a statement.
Leave a Comment
About the Contributor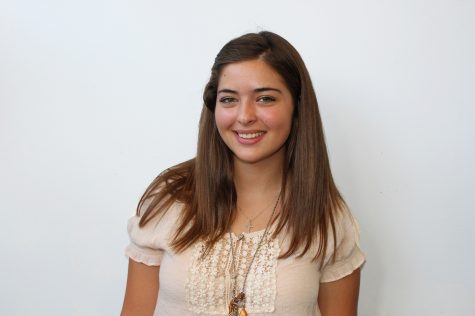 Hailey Fulcomer, Staff Writer
Hallo! I'm Hailey, an eighteen-year-old senior and staff writer for the Stinger this year. As the president of the ACHS German club, I love history and...