Stricter plagiarism policy to be imposed
Cam High will enact a new plagiarism policy in the coming weeks.
The new protocol clarifies the definition of plagiarism and aims to prevent any sort of plagiarism before it begins by authorizing harsher consequences. Students caught plagiarizing will face possible suspensions and zeros in the class, all on the first offense.
According to Cam High Principal Dr. Kim Stephenson, this policy change was prompted by a "few instances [of cheating]" early in the 2015-2016 school year.
Several faculty members note that the main objective of this policy change is to educate both students and teachers as to what exactly plagiarism is. "This has been a process that the staff has been talking about since summer," Stephenson said. "[More than anything], we want this to be an educational process."
"The first goal is education on what plagiarism is so students don't run afoul in universities, [and] to help the faculty understand how to train students to properly [cite their sources]," said English 4 AP teacher Mr. Kevin Buddhu, who was appointed by Stephenson to spearhead the movement in implementing the new policy.
Students were given contracts in their homeroom classes early in the week before Thanksgiving break, which must be signed and returned to their teachers. The contracts defined plagiarism as "when a writer deliberately uses someone else's language, ideas, or other original (not common-knowledge) material without acknowledging its source." By signing the contract, the students acknowledged that they have read the terms on which plagiarism is identified, and certified that they understand the consequences if they are caught plagiarizing.
Though the plagiarism discussion in homerooms were supposed to be mandatory, not all students reported receiving the discussion or the accompanying contract. Senior Ethan Chen is one such student.
"I consider the lack of communication a reflection of the disconnect between administration, faculty, and students," Chen said. He feels that some teachers simply avoided informing their students of the policy changes because "they potentially don't consider it to be of heavy importance."
At a staff meeting, Buddhu informed teachers how to more easily identify instances of cheating and plagiarism within their students' work. "[We have] had a plagiarism problem since I started at the school," said Buddhu. "I just sort of took on the responsibility of drafting the policy statement."
The new policy will also employ a new internet program, TurnItIn.com, to help students identify plagiarism within their own work. The program uses special algorithms that help identify situations of plagiarism within a student's work and helps students make the necessary changes before submitting the paper to teachers. Teachers who use the program can also easily assess the amount of original and unoriginal content within the student's assignment.
Access to TurnItIn.com was purchased early this year by the Oxnard Union High School District (OUHSD), and the full plagiarism policy is expected to become fully integrated in the coming weeks.
View Comments (2)
About the Contributor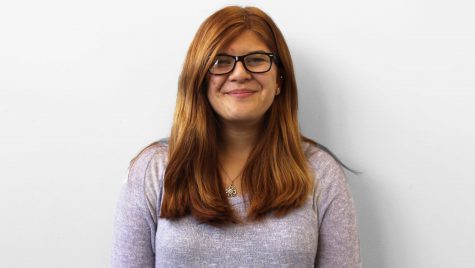 Jordyn White, Staff Writer
Hello! My name is Jordyn White and this is my first year on the Stinger! I have always loved writing, and, I plan on majoring in English in college. Due...