Cross country to hold 5K fundraiser
Cam High boys and girls cross country teams will be hosting the Camarillo Off-Road 5K at Mission Oaks Park from 8 a.m. to 11 a.m. on Nov. 15.
Check-in will be begin at 7 a.m and continue to 7:50 a.m., while the race itself will begin at 8 a.m. The cost for each individual is $30. All money collected from the fundraiser will go toward paying for the cross country invitationals the teams will attend and other team necessities.
A similar running fundraiser last year yielded positive results, according to some cross country runners. "In previous years, we've done various fundraisers," said junior Tasha Stuart-Shuman, JV runner. "We had [a 5K] last year, and it was pretty successful." Cam High cross country runners will cheer for the participants during the course, in addition to providing food and refreshments at the finish line.
A 1K for children in elementary school and younger will also take place, starting later that day at 9 a.m. Sign-ups for the 1K are free of charge.
"We hope to have more people join in for us to actually go and do some competitions. Last year had a good outcome, but this year we are looking for a little bit more […] we are trying to get everyone included," said junior Anais Castellonos,  JV cross country runner.
Junior Vanessa Tran, varsity cross country runner, encouraged runners of all backgrounds and experience to try the 5K.
"Go at any pace you want," said Tran. "If you come with family and friends, it's more enjoyable."
"We are hoping the community- adults, kids, families- all come out and run our 5K. Hopefully, we will get some teachers, some of our faculty, here at Camarillo High School to run as well," said Mrs. Mary Perez, Athletic Director and cross country coach.
Those interested in running in the event can sign up here.
Registration for the 5K ends on November 13, and registration for the kids' 1K ends on November 14.
Leave a Comment
About the Contributor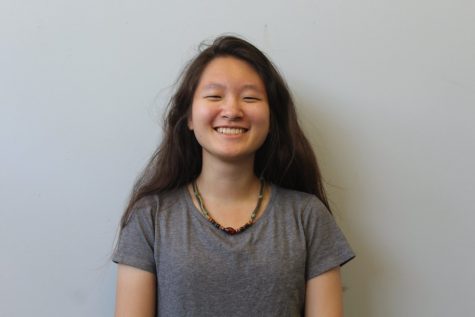 Chun-Tzu Huang, Features Editor
Hello everybody, I am Chun-Tzu Huang,  a senior, and it is my second year on the Stinger staff.  I am a lover of creative writing and a bit of a writing...