Making a Name for Themselves
Michael Ma, sophomore, and David Gatchel, junior have taken their musical education at Cam High pretty seriously and even though music and performance have suffered a lack of funding for several years, Gatchel and Ma have now achieved status beyond the school or the district.
Gatchel played the first movement of Rachmaninoff's 2nd Piano Concerto at the Camarillo Methodist Church on January 10th and the Scherr Forum in Thousand Oaks on January 12th. Sergei Rachmaninoff composed the second concerto between 1900 and 1901 and it is his most popular piece of music. Gatchel has been invited to play the piece in multiple piano concerts.
"He is probably 25th among all other piano soloists (in the state)," John Stava said. "He came to the high school with good talents and a passion".
Ma, meanwhile, has been named to the Pacific Crest Drum and Bugle Corps hornline. The Pacific Crest Drum and Bugle Corps performs in multiple high rank performances and tours throughout the U.S. all summer long.  Ma auditioned December 13 and 14th and is now practicing for the upcoming competition season. Rehearsals start in January and Ma is excited. "There are so many states I haven't been to and I get to  play with people who have the same passion as me," says Ma.
In California alone, Ma will get to play with the corps in Oceanside, Bellflower, Los Angeles and Mount Sac College among others. Other than practicing and playing for the Pacific Crest Drum and Bugle Corps hornline, Ma also is in Symphonic band and Marching Band at Cam High.
"I am proud of them getting this far" said Stava. "They are well rounded and like music."  Stava works with both Gatchel and Ma and is happy that they both have a strong passion to play in something they both love to do. "Music will last their entire life. These two are going to make it in the world".
Leave a Comment
About the Contributor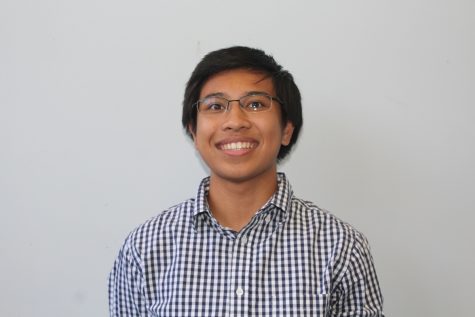 Gaberiel Delacruz, Staff Writer
Hello! My name is Gaberiel Delacruz and I have been apart of the Stinger for four years. I love interviewing people because it's one of the best parts...