Wrestling With Statistics
Cam High's wrestling team is looking for more people to maintain stats at each home wrestling tournament.
'Stats' is short for statistics and it is the name given to those who keep score and data of all wrestling matches. Right now, there are about fourteen Cam High students that keep stats for the wrestling team; some maintaining stats for fun and others for volunteer hours. "It provides me with community service hours and I think it's good to get involved with the school," said Olivia Perez, a junior at Cam High. "Not many people support it, so it's good to give support to our wrestling team and help out as much as possible."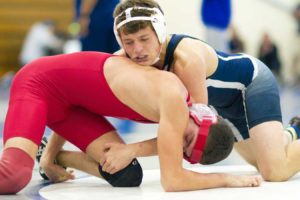 Students  keep stats for home games, help set up the tournament before it starts and help clean up after the tournament is over. If students choose to keep stats for wrestling, they will write down the statistics of that match on a scoring sheet while another person will keep time on a clock and someone else will act as a tapper: someone who lets the referee know when the match is over. In a tournament, there are usually four to five wrestling matches going on at one time and each match requires three people to run stats for it.
If students are interested in keeping stats for the wrestling team, they can see Coach Ron Wilson in room L3. Otherwise, students can contact Madison Lunberg, junior, a Cam High student in charge of the wrestling stats.
Leave a Comment