Possible Second Attempt of Computer Parts Theft at Cam High
Would-be thieves broke into a Cam High classroom early Friday morning, December 13.
A perpetrator managed to break through the doorway of Mr. Pascual Campos' classroom, B2. The suspect made the visit at around 2:50 a.m. according to Ventura County Sheriff's deputies and fled the scene when the school's security alarm went off. Local law enforcement arrived on scene within moments. Using K-9 units and searching the campus, the officers determined that there was nothing stolen.
Speculation has brought teachers and police to believe that the computers were the prime targets for theft, more specifically the RAM(random access memory) components within the computers. RAM units are storage capacity units wired into the computer system itself.
Earlier in the week, Mr. Chip Mills, industrial arts teacher at Cam High, reported multiple thefts of RAM components from the computer aided digital design classroom in D-4. RAM units can typically go for around $30 a pop, so police believe the thefts are not about monetary value. "They can't be worth very much" commented Mr. John Foster, computer foundations teacher. "They're worth maybe a little over $100. They're very old to steal."
Deputy Sean Eskridge, Ventura County Sheriff's deputy and Cam High's youth services officer,  said that this is the first burglary attempt that has happened on campus this year to which police have responded. Other than the thefts reported by Mills in D-4, Eskridge said the school hasn't been burglarized in more than five years.
Leave a Comment
About the Contributor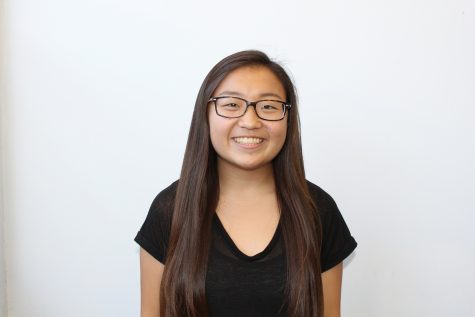 Amy Shim, Retired Editor-In-Chief (2015-2017)
Hello hello, the name is Amy, and this is my third year working for this beloved publication. Unsurprisingly, I love to read and write, but perhaps some...