An Uncanny Scenario
The members of National Honors Society, one of the few clubs on Cam High's campus to require one to go through an application process to become a member, is facilitating a canned food drive for the local food bank in Ventura.
"It's a great way to get involved in helping others in the season of giving," said Ami Hayashi, member of NHS and event committee member. Students are encouraged to bring in cans and nonperishable foods to bins already distributed in every classroom from December 4th to December 18th. The homeroom with most cans will receive a breakfast party.
Alexis Kallen, senior and co-president of National Honor Society, commented on the history and near-traditional nature of the event."We've done it for the past ten years or so. It's the biggest NHS event of the year. Last year, Neumeister and Tanner got into a pretty heavy competition over it, and collected almost 500 cans together."
While the food drive may seem insignificant in the grand scheme of life at Cam High, Grant Arikawa, junior, emphasized the importance of helping the community through events like the canned food drive. "It sucks to see people who can't even get a decent meal, especially while people are buying crazy things for the holidays. It's the stuff like this that actually can make a difference in people's lives, even if it's just a can or two."
Leave a Comment
About the Contributor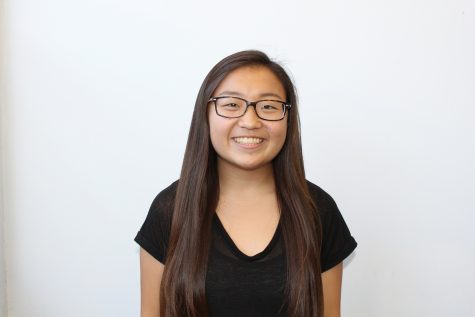 Amy Shim, Retired Editor-In-Chief (2015-2017)
Hello hello, the name is Amy, and this is my third year working for this beloved publication. Unsurprisingly, I love to read and write, but perhaps some...