Hurricane Patricia passes with less damage than expected
Hurricane Patricia's unusual power stems from the unique circumstances of its formation. "Hurricane Patricia formed like any hurricane- a wave in the atmosphere amplifies," said Ryan Kittell, weather forecaster at the National Weather Service in Oxnard. "[Hurricane Patricia] got so strong, however, because of the unusually warm water temperatures off of Mexico, where the water was nearly 90 degrees, almost 5 degrees warmer than it usually is."
The hurricane resulted in major damage to the afflicted locations, including everything from trees to houses. "When we arrived in the morning I first saw my house, and the roof was gone. I was hit with sadness," said Jessica Gonzales, a resident of Punta Perua, a city in the heavily affected state of Jalisco, in an interview with MSNBC. "[…] everything was gone in just one day." 
Along with Jalisco, the Mexican government also declared the states of Colima and Nayarit as being in official states of emergency.
A few days before the impending hurricane, tens of thousands citizenson the coast of Mexico were evacuated and brought inland to shelters located in safe and relatively dry locations. The Mexican government provided several means of transportation, including buses and even planes, for about 50,000 citizens in areas of flooding and extreme wind.
"The roads are flooded and it is really hard for my cousins to get to each other's houses," said Paloma Tapia, junior. Several members of Tapia's family live in Guadalajara in the state of Jalisco, Mexico's second largest city, which was affected by heavy rains and flooding after the hurricane hit.
"The strongest winds ever from a hurricane by modern standards [were] sustained winds of 200 mph," said Kittell. "The hurricane made landfall the day after that measurement, and thankfully, weakened some and narrowly missed the more populated areas [of Mexico], like Puerto Vallarta."
Texas, as well as Mexico, has been experiencing extreme flooding and power outages. Flash floods in Houston were severe enough that the water was able to sweep a train off of its tracks. Despite the damage, the severe rains benefits appears to outweigh its detriments, as it has helped ameliorate the effects of the current state wide drought.
Other U.S. cities, including Baton Rouge and New Orleans, Louisiana, have also received extreme rainfall from the hurricane, some receiving up to nine inches of rain.
Mexico experienced small amounts of property damage relative to destruction resulting from similar tropical storms, such as Hurricane Katrina in 2005. Mexican president Enrique Peña Nieto has reported that a total of about 3500 homes and less than 9000 acres of farmland were damaged.
Currently, relief organizations such as Save the Children, UNICEF, and the Mexican Red Cross have been on standby, ready to aid any families in need of help.
Hurricane Patricia did not adversely affect most of the northern and southern regions of Mexico. Mrs. Elizabeth Ruiz, Spanish teacher, said that she is beyond thankful that the hurricane bypassed her family's home. "My family lives in Chihuahua,  in the north, so they got a little bit of rain but it didn't effect them [negatively] at all," she said.
According to Kittell, despite their close proximity to Mexico, residents of southern Californian need not be concerned. "California actually was not and will not be affected by hurricane Patricia," he said. "The remnants of the storm tracked through Mexico and Texas and brought a lot of rain."
Leave a Comment
About the Contributor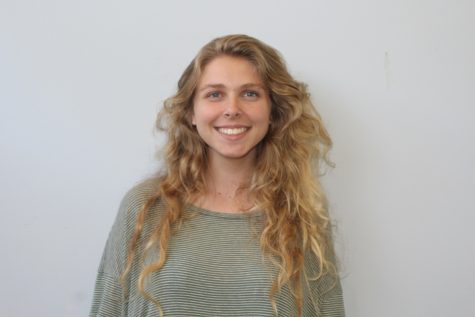 Annie Mascolo, Co-Managing Editor
Hello! My name is Annie and I am one of this year's co-managing editors. It is an honor to be a part of this news publication and I hope to help make it...