You're a Firework…
Cam High entertained a large homecoming crowd as the Scorpions downed the Channel Islands' Raiders 41-6.
Alumni and students filled the stadium to watch Cam High destroy the Raiders. "The atmosphere is electric," said Daniel Hartman, junior, celebrating a Cam High touchdown.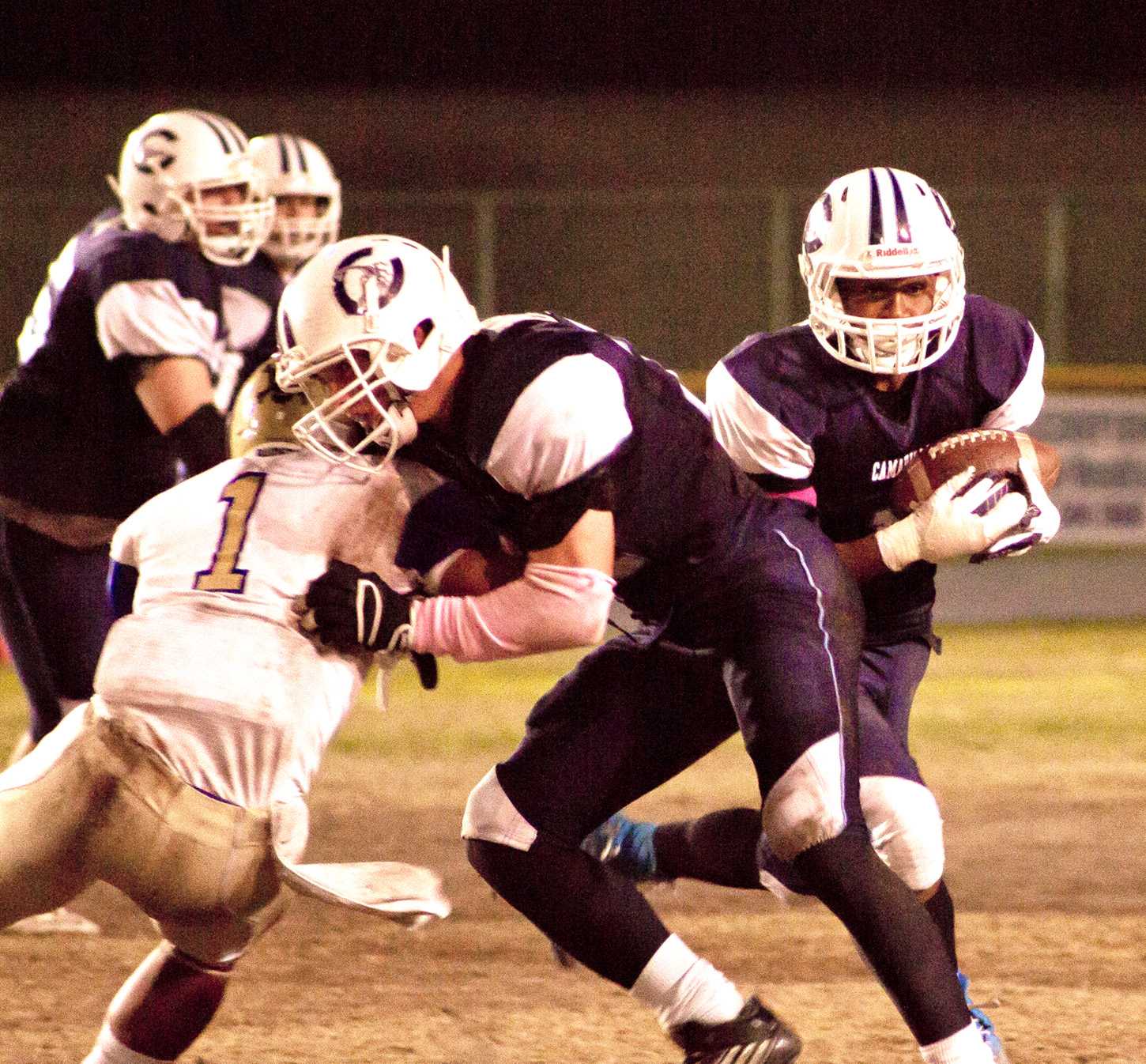 As a special to Cam High's Homecoming game, the halftime show had the class royalty parade around the track, royal escorts, and a fireworks show. "We've got 57 cheerleaders, fireworks,and a police car! I'm just waiting for the circus to show up," said Kevin Buddhu, English teacher.
"The Community  participating and coming together was a sight to be seen," said Ami  Hayashi.  Roadrunners cheerleaders came and performed along side with Cam High's pep team.
"The fireworks make us appreciate the year so far" said Hayashi, junior. The fireworks were paired with the marching band playing Katy Perry's Firework in unison with show.
Much like halftime, the Scorpions lit up the the scoreboard, scoring 31 points in the first half.
The Raiders had trouble all night on offense, gaining only 108 yards total in the game and only crossing midfield four times.
Cam High on the other hand had everything going for them including blocking a field goal attempt, allowing Nick Madison, senior, to rush back 30 yards for a touchdown.
Geron Rogers, junior, lead the Scorps, going 22 for 33, 230 yards, three touchdowns, and one interception.
Nico Lima, junior, led in reception touchdowns with seven catches for 55 yards and two touchdowns.
Josh Carrera had the lone score for the Raiders, punching it in from three yards out.
Cam High improved their record to 7-1 (5-0 in league play) and will play at Hueneme High on Friday Nov, 1 at 7:00
Leave a Comment