Long-time English teacher changes career
After Mrs. Evelyn Smith's retirement earlier this year, Miss Heidi Resnik, English 1 and 2 teacher, will be taking over as Cam High's teacher librarian.
Resnik will not officially handle librarian responsibilities until the end of the quarter, when a replacement English teacher is hired. The applications for the teaching position closed last Friday.
"We're currently working on [finding another English teacher]," said Resnik. "We don't know anything yet. It'll probably be in the next two weeks that we know."
Resnik was chosen as Cam High's librarian out of many other candidates. "It was competitive," said Resnik. "I needed to interview for the job."
"She is well qualified, passionate, loves the community, and has great plans for invigorating our library," said Principal Kim Stephenson. "This is a dream come true for her."
Resnik's students are also supportive of her decision to become a librarian. "I think it's good Miss Resnik is becoming the librarian. I mean, I can get used to the change of a new teacher," said Adam Torrence, a freshman in Resnik's English 1 class. "She will probably be a good, if not better, librarian."
Resnik taught English for 27 years, 11 of which were at Cam High, but now plans to spend the rest of her career as a teacher librarian.
"I probably have about another 10 years of teaching here at school and hopefully be the librarian and then retire after that," said Resnik.
Resnik is currently earning her teacher librarian credential through an online program at Azusa Pacific University.
"To get a credential, there's quite a bit of reference knowledge. There's cataloging, ordering, and learning how to use data bases," said Resnik. "So, there are similar things to the classroom in terms of curriculum, but there are new areas that I'm still going to be exploring."
"Librarianship is a new world for me, so I have much to learn about the technology and how a library works," said Resnik. "So, in that way it's going to be different from a classroom environment. I think I won't know all the differences until I start the job."
Leave a Comment
About the Contributor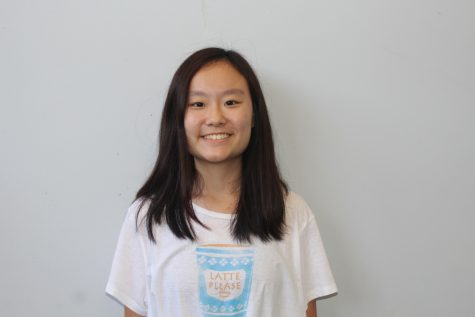 Kristi Chu, News Editor
Hello! My name is Kristi Chu, and I am a senior at Cam High. This is my second year on the Stinger staff, and I'm so happy to be the news editor this year!...