Club Feature: KIWIN'S
From volunteering to raising money for worldwide causes, KIWIN'S has grown over the years into one of the largest clubs on Cam High's campus.
KIWIN'S president, Iris Shim, explains what the club is all about. "At the local level, we're a community service and leadership-oriented club, but KIWIN'S is part of a bigger district called Key Club International," said Shim, junior. "KIWIN'S is just a small part of that […] but we all work together to fundraise towards similar projects, such as Project Eliminate and Pediatric Trauma Program (PTP)."
"KIWIN'S goal is to basically spread awareness of the importance of community service and how it benefits you as a person," said Vice-President Shing Ou, junior.
The club has hosted many different service projects, such as the recent bowling tournament at Harley's Bowl in Camarillo which raised over $600 for the Pediatric Trauma Program, and has planned multiple more, such as the upcoming Applebee's fundraiser, Benefit Concert, and KIWIN'S district-wide Children's Book Drive.
In addition to participating in local fundraisers, club members will also have the opportunity to attend the KIWIN'S annual Fall Rally in November at Monteca Park park near Knott's Berry Farm. Last year, the combined districts of KIWIN'S raised approximately $15,000 for PTP. The spirited gathering also gives members the chance to meet new people in their district and spend the rest of the day at Knott's Berry Farm afterwards.
Many KIWIN'S members reflect positively on their club. "People should join KIWIN'S, because it's a great club, it's a lot of fun, and we raise awareness and money for a lot of great causes around the world," said KIWIN'S spirit leader, Ohtli Garcia-Barron, junior.
"KIWIN'S is a great organization, and it allows students to get more involved through service," said club member Brandon Fujii, junior. "We are a very spirited club and then we have an ohana, which means family, so we do a lot of ice breakers and service together."
Meetings are every Wednesday at lunch in the gym. A membership fee of $15 is required to join which covers membership into Key Club International and Kiwanis Insurance for member safety during trips and events.
View Comments (4)
About the Writer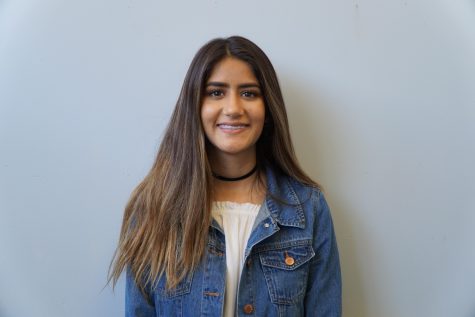 Aimee Barrera, Retired Social Media Editor (2016-2017)
Hey yo, it's Aimee. I'm a Senior. Second year stinger staff writer and social media editor. I still keep up with the Kardashians. I like art, sports, and...