Syrian crisis explained
How dicatorship, ISIS, civil war, and radical groups destabilized hundreds of thousands of lives
In March of 2011, civil war broke out in Syria with over 1000 rebel groups revolting against the government, angered by the lack of democratic leadership promised by the Syrian President, Bashar al-Assad in his inaugural address.
The Syrian government's violent response to peaceful protests of the arrest of fifteen schoolchildren also sparked the conflict. The children, all under the age of 17, had expressed their discontent with Al-Assad's lack of democracy by painting anti-government graffiti on a wall and were subsequently subjected to imprisonment and violent beatings.
"It would be one thing for [the government] to voice their [opinion] but, it is another thing to use actions and to actually inflict pain on other people and to infringe upon their rights," said Samantha Paul, junior and vice president of Cam High's Junior Statesmen of America chapter, who believes the government's actions were out of line.
In his inaugural address Assad promised democratic reforms, which were never enacted. Instead, Assad became a dictator, oppressing open discourse about the schoolchildren and causing enormous popular unrest.
The majority of Syria's current rebel groups are motivated by the prospect of replacing Al-Assad with a leader who will give them a more democratic government and provide the freedom to protest as they wish. "I think everybody has a natural right to free speech and to protest, if it is done peacefully," said Mr. Matthew Doyle, AP U.S. History teacher.
However, the largest of these groups consist of Kurdish and Jihadist (Islamic militant) forces such as ISIS (The Islamic State of Iraq and Syria), a group that grew out of Al-Qaeda in Iraq, who appear to be taking advantage of the chaos in Syria to annex the land for their own personal cause.
ISIS is a militant Islamic force bent on gaining an Islamic emirate consisting of parts of Syria and Iraq. The Kurds are an ethnic group that originated in the Mesopotamian plains and highlands who fight in Syria against ISIS in order to gain territory for Kurdistan.
Al-Assad is being widely blamed by the majority of the Middle East for the violent acts in Syria, as he has been unable to stop the actions of rebel forces.
He has also resorted to violent means in order to stop protesters and revolutionaries, employing Syria's own army. Paul said that it is not entirely fair to only blame the president. "It's not just him who is perpetrating [violence]," she said. "There are other groups, too."
Al-Assad said in an interview with CBS News that he has been "dealing directly with the militants, and [has] succeeded in making some reconciliations."
According to BBC News, over 200,000 citizens and militants have died as a result of the conflicts between the rebel groups and Al-Assad.
United States military involvement in Syria began in August of 2013, in order to stop violence against civilians. However, before then, the U.S. had already been sending weapons to support moderate Syrian rebels and to defend Syrian civilians against minor chemical weapon attacks.
Syria, as a member of the UN, is required to abide by the Universal Declaration of Human Rights. Articles three and five state that "everyone has the right to life, liberty, and security of person," and "no one shall be subjected to torture or to cruel, inhuman or degrading treatment or punishment."
As of now, the U.S. continues to send military and humanitarian aid to Syria. "I think it's pretty ridiculous that we don't have more of a presence [in the conflict]," said Doyle. "Nobody wants another big war where there are a bunch of American troops on the ground again, but we can certainly continue to arm and help anti-Assad forces that are trying to get rid of him."
The U.S. currently supports Syria's National Coalition, a moderate opposition alliance which aims to manage the lands that rebels have taken from Al-Assad in a fair manner.
Since the beginning of the war, over 3 million refugees have fled the border of Syria and sought solace in countries, including Germany, Turkey, Jordan, and Lebanon. Members of the United Nations are currently reaching out to Syria with humanitarian aid.
The U.S has taken in under one percent of the refugees currently fleeing (1500, according to The CNN Wire). Other countries, such as Germany, have pledged to take in over 800,000. "America seems limited in helping others unless it benefits them, but I don't see why we shouldn't," said. Mrs. Carey, English teacher. "We are a great country, with so much to offer."
Gabrielle Garcia, vice president of Cam High's Save the Children Club, said, "I think in light of what is happening, it would be good for the U.S. to take in more refugees, as well as simply raising awareness here at Cam High and raising relief funds." Save the Children is currently holding fundraisers to raise money for humanitarian aid and children in refugee camps in Syria.
According to the New York Times, President Obama plans for the U.S. to take in 10,000 more refugees over the course of the next year.
Leave a Comment
About the Contributor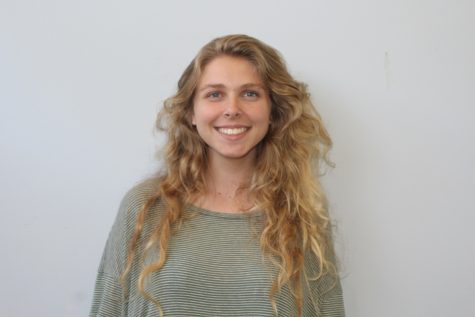 Annie Mascolo, Co-Managing Editor
Hello! My name is Annie and I am one of this year's co-managing editors. It is an honor to be a part of this news publication and I hope to help make it...