Band Makes Bricks Meaningful
Cam High's Marching Band has been fundraising in an unorthodox way for the past two years. For $100, community members can buy a personalized brick inscribed with a name or message of their choosing.
These bricks have been around since 2014 and can be seen scattered around the campus sporting various names, years, and activities, ranging from instruments to sports.
"[The purpose of] the bricks are to give the students and their families an opportunity to leave their mark on the campus, literally," said Mr. Daniel Cook, band director. "It's a good memory. When you have future generations and future siblings that can come by and look at that brick."
All profits go to the general booster fund, which is used to benefit students throughout the entire Cam High music department.
"The commemorative bricks are a really good fundraiser for the band," said Aaron Talabucon, senior and current drum major. "It's a good way to remember all the students and families that contribute to the band program."
There are currently 33 bricks on campus adorned with the names of current students, former students, future students, families, and staff, including one purchased by Cam High Principal Dr. Kim Stevenson, who had her brick placed out in the quad by the office. "I think [the bricks are] a great way to help band raise the the over 100,000 [dollars] a year they need," said Stephenson.
These memorial bricks are available to anybody who is interested in leaving their mark on the school or wanting to support the band, and are sold two times throughout the year. "They do it in two rounds. We are in a round right now, then we'll lay those bricks in December, then we'll do another round in the spring to lay it before the end of the year," said Cook.
"In the near future, [I plan to buy a brick] because my time at Adolfo Camarillo is almost up," said Talabucon. "As I become an alumni, in the next year or so, when I come back to visit the school, I would like to see my name down there, with what I've done for the band program."
 Information on how to acquire a personalized brick can be found on the ACHS band website and the associated flyer.
View Comments (1)
About the Contributor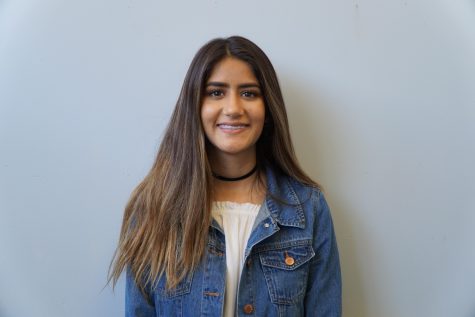 Aimee Barrera, Retired Social Media Editor (2016-2017)
Hey yo, it's Aimee. I'm a Senior. Second year stinger staff writer and social media editor. I still keep up with the Kardashians. I like art, sports, and...