Dropping the ball
[slideshow_deploy id='10137′]
Cam High's girls' varsity volleyball team lost to Newbury Park in a 3-1 non-league game last Tuesday.
Only two of last year's varsity players are included in the new varsity team, both of whom are seniors. "We are a young team," said head volleyball coach Mr. Rob Vandermay. "But we can't use it as an excuse."
The Panthers earned the first point of the match and continued to command the ball, earning 25 points before the match ended. Meanwhile, Cam High managed to earn 18 points. "It was all really close […] we could have pulled out a win," said co-team captain, Madison Mitchell.
Despite the loss, this was not the end for the Lady Scorpions. In the second match, Cam High battled their way to a win, with junior Janis Serrano-Garces dominating the court with fast kills, and junior Justine Giorgi and senior Amanda DeWolfe relaying serving streaks that led the Scorps to a 25-14 victory. "I tried my best, and I think it came out with a good result," said Serrano.
Encouraged, the crowd began stomping on the bleachers and clapping, and both teams were ready for the third match as Mitchell threw the ball for a jump serve. "Newbury is a really good team, and I think we played hard. We all did our jobs as much as we could," said Mitchell.
Forty-five minutes into the game, it appeared the Scorps were in control, with Giorgi serving aces and the girls showing their defensive skills. However, the tables turned when Newbury Park junior Abria Flack broke through the Scorp's defense with a kill that started the Panthers back on the track to victory. Newbury Park Senior, Kayla Overbeck, dominated the court with multiple kills and consistent serving. The Scorps tried to come back, but they eventually lost with a score of 15-23.
The Panthers started off strong once more in the fourth match, but began to show cracks in their defensive line after three points, allowing Giorgi to slam the ball and get a kill. Tensions were high at this point, as Newbury only needed one more match to win the entire game, and Cam High still had hopes to tie the score. The teams rallied back and forth. Neither were able to get a consistent streak going.
Six points away from victory, Newbury finally reached a successful run with two kills, and after-a time out from Cam High, Newbury Park won the game 18-25.
"We played pretty well. It's a good competition," said Vandermay. "They have to learn to play like varsity players and play like a varsity team."
Leave a Comment
About the Contributor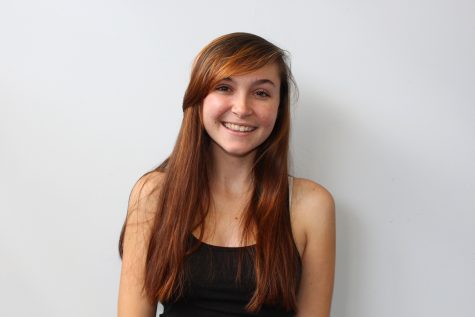 Keira Witham, Sports Editor
Hi I'm Keira Witham, I am a senior at Cam High and this year's Stinger Sports Editor. Writing is my love along with psychology and child development. I...