Senior prom concludes this year's dances
[slideshow_deploy id='58187′]
Donning evening tuxedos and floor-length gowns of every color, Cam High seniors and guests celebrated the graduating class's last high school dance at the Spanish Hills Country Club on May 14.
About 550 students attended, with most tickets sold in the week preceding the event.
"I enjoyed it a lot. I adored the atmosphere, especially the buildings and the outdoor scenery," said senior Celina Zakarian. "I had a great time when I was with my friends, but one of my only complaints is the music. It wasn't music that fit a formal event — it was more party music."
Decorations and activities centered around the theme 'Casino Royale,' inspired by the 007 James Bond movies. Students were given fake money upon entering the venue, which could be used to gamble throughout the night.
"It was great, and it was very fun. There was a lot of food there, lots of dancing, lots of gambling. People did some stupid things at prom, but it was all in good fun and we had a good time," said senior Andrew Walker.
Dinner, provided by Spanish Hills catering, included a fiesta bar offering quesadillas, taquitos, chips and salsa, and flatbread. A buffet of salads, pastas, and appetizers like potato skins and mozzarella sticks was also available. A chocolate fountain — with rice krispies, pretzels, and strawberries on the side — constituted dessert along with many boxes of Rolling Pin Donuts.
The PTA also hosted the annual After Prom at Roxy Stadium 11, which aims to create a safe and sober environment for students to hang out after prom.
After Prom festivities, ranging from poker to a money-grabbing machine, lasted from 11:30 A.M. to 4:30 A.M.
"The last time I went [to After Prom] was probably 2010 or before," said Mr. Matthew Doyle, Cam High U.S. History teacher. "The last prom was kind of just movies and food, so there was a big difference."
Mr. Brian Staples and Mr. Chris Quinn, Cam High social science teachers, also volunteered to help with After Prom. "We did several commercials to let everyone know about After Prom," said Staples. "At After Prom, we played a couple of different roles. We played ping pong and poker, acted as security, hung out with the kids, and tried to make it a fun and inviting atmosphere."
Many students expected Captain America: Civil War to be screened at After Prom; however, The Jungle Book and Talladega Nights: The Ballad of Ricky Bobby were shown instead. "The theater was crowded, and everyone seemed to be having a good time," said senior Danielle Chen.
However, many students, including Chen, were disappointed by the movie screening. "I was really looking forward to watching Captain America, so I had purposely had not seen the movie prior to After Prom," said Chen.
A Taco Man, pulled pork sandwiches, and pizza were available to After Prom attendees. A wide assortment of sweets and popcorn, as well as soft and hot drinks, were also offered.
"I think the most enjoyable part was trying to stay awake at 3 A.M. or eating from the long, long rows of candy," said Katie Cha, junior.
"I help out with After Prom because it's a way of saying good bye," said Staples. "I've spent four years with some of them, and it's nice to see them in a setting other than a classroom. It's nice to be able to have some time to talk and say good bye and reminisce. Plus, I get to watch movies, hang out with my kids, and eat free food."
About the Writers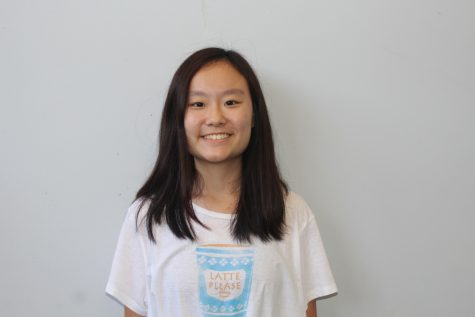 Kristi Chu, News Editor
Hello! My name is Kristi Chu, and I am a senior at Cam High. This is my second year on the Stinger staff, and I'm so happy to be the news editor this year!...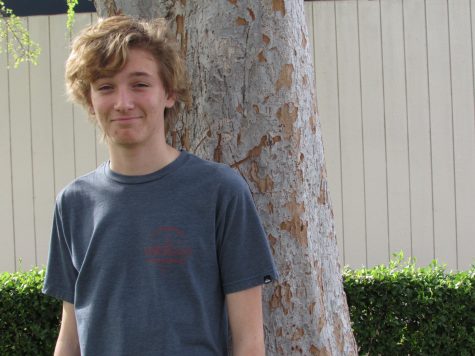 Morgan Menin, Retired Staff Writer (2014-2015)
Hey, I'm Morgan, a staff writer for the Cam High Stinger. I'm a junior, 17 years old and I enjoy cinemas-- especially my sci-fi films, but I love my Japanese...