Guardians is True Summer Blockbuster
Guardians of the Galaxy is the closest thing to a perfect summer blockbuster as one is likely to get.
No one expected such success from a comparatively unpopular series of Marvel comics, yet even Robert Downey Jr. has said it's the best of the Marvel movies so far.
Guardians comes from Marvel studios, the powerhouse behind such hits as Downey's Iron Man (2008) and The Avengers (2012). Despite the movie's widespread box office success, it was a risky move to bring Guardians, a much lesser known comic series, to the big screen. A summer flop could have been a setback for Marvel, especially with Guardians estimated budget of 172 million. However, Marvel's faith in the movie was well founded.
Guardians of the Galaxy has it all. There is action, suspense, emotional intensity, comedy, and most important of all; great music. The film's comedy is well-timed and always spot-on, and the characters are all memorable and share the screen well. Guardians has risen from its obscurity to become one of the best superhero films from Marvel to date.
The film is directed and co-written by James Gunn, a newcomer to the Marvel cinematic universe, but an excellent choice for the job. Gunn had the difficult task of taking a less iconic comic book, and turning it into a mainstream movie that would be enjoyable for the average moviegoer, and not just a comic aficionado.
The movie features Chris Pratt as Peter Quill, otherwise known as 'Star Lord', who is the wise-cracking, kid-at-heart leader of the Guardians. Supporting him as companions are Zoe Saldana, Bradley Cooper, Dave Bautista, and Vin Diesel. Every member of the team has their moment in the spotlight, but the standouts were Cooper as Rocket Raccoon, and Diesel as the tree-creature, Groot.
Pratt's performance, as well as the plot of the movie, hearken back to the classic Star Wars films, while updating it for a more modern audience. Although, ultimately, it is not the similarities that make the movie great, but the differences. Yes, the film does liken itself to Star Wars, but it also establishes its own identity among both space operas, and its Marvel brethren.
About the Contributor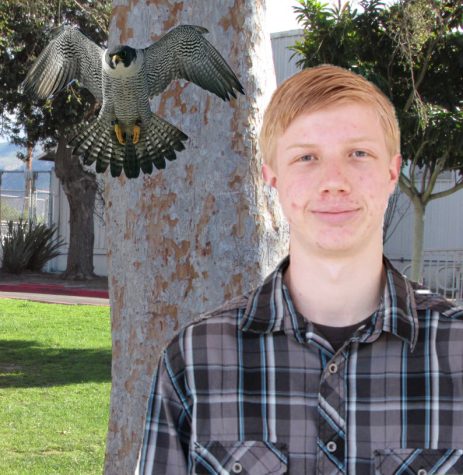 Sam Falconer, Retired Staff Writer (2014-2015)
Hi, I'm Sam Falconer. I'm a senior this year, so, yeah. Anyway, I am a film connoisseur and an avid reader and writer. I am also a lover of all things...