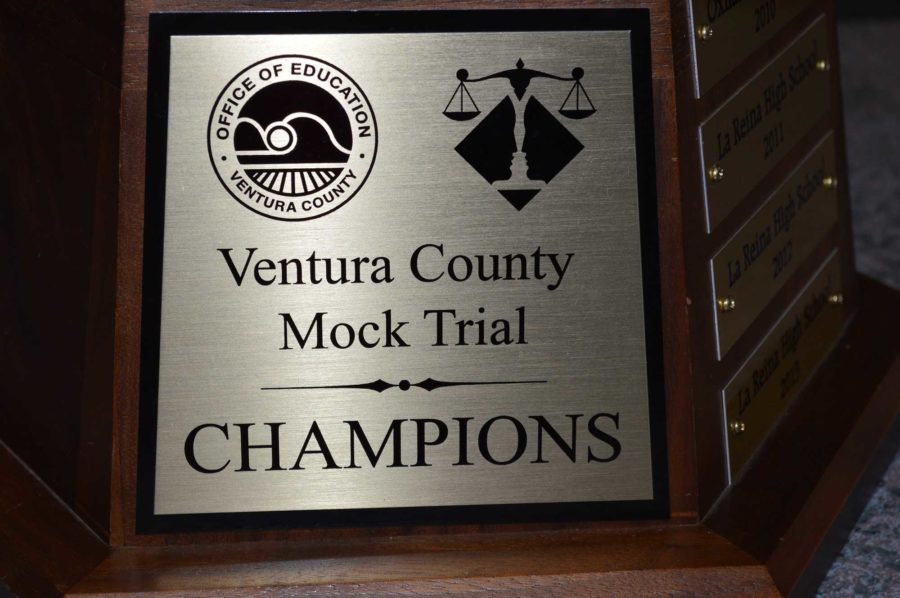 Mock trial wins county championship
Cam High's mock trial team defeated Grace Brethren High School last Thursday, taking the championship in the Ventura County competition. At last night's awards ceremony in Oxnard, assistant superintendent Roger Rice of the Ventura County Office of Education announced the winners.
The 'Scorpions' team will now move on to the Mock Trial State Finals in Sacramento, California, which will take place between March 18 and March 20.
"It's a great accomplishment to win the county. We've had one school that's dominated for a long period of time, so it's nice to sort of crack that barrier and to be a new face of the [state] finals," said Mr. Shawn Near, teacher and mock trial coach. Near was referring to La Reina High School in Thousand Oaks who won the competition five years in a row. "The last time we won was in 2003, and [after that,] we had sort of a dry spell where we didn't made finals for about five years. To finally make it, and actually win the county, was just fantastic."
"I am so happy [that we won]. Honestly, when we heard that Grace Brethren came in second I nearly started crying," said Bhavika Bhagat, senior and prosecuting attorney for the team. "I wouldn't have minded second, but our team and coaches deserve [first place]."
The team will not find out who their opponents will be until the first day of competition. "I'm a little nervous, because the top schools in the entire state will be there," said Bhagat. "It'll be a challenge, but an exciting challenge."
Several members of the 'Scorpions' team won individual awards; junior Avinash Nandakumar won second place for 'Best Prosecution Attorney', junior Erik Riis-Vestergaard won second place for 'Best Witness', and senior Brian Jeffers won the Team MVP Award.
In addition, many members of Cam High's second mock trial team, 'first instar' also won awards, including freshman Mandie Chisholm, sophomore Keenan MacNeil, and juniors Aira Courselle, Helen Zhang and Rahul Menon. Several members of 'first instar' stood in and assisted the 'Scorpions' in their championship pursuit.
Courselle won third place for 'Best Prosecution Pretrial Attorney.' "I was completely overwhelmed with emotions [after our team won]," she said. "I was in shock, disbelief, filled with pride and so happy. I had the confidence that we would win but it was still unbelievable that it actually happened."
"Generally when you're going into the championships, you're going against very good competition, and the better the competition, the better [the team performs], it kind of brings out their best," said Near. "It was nice to see them compete in that sort of environment."
Kristi Chu contributed to this story.