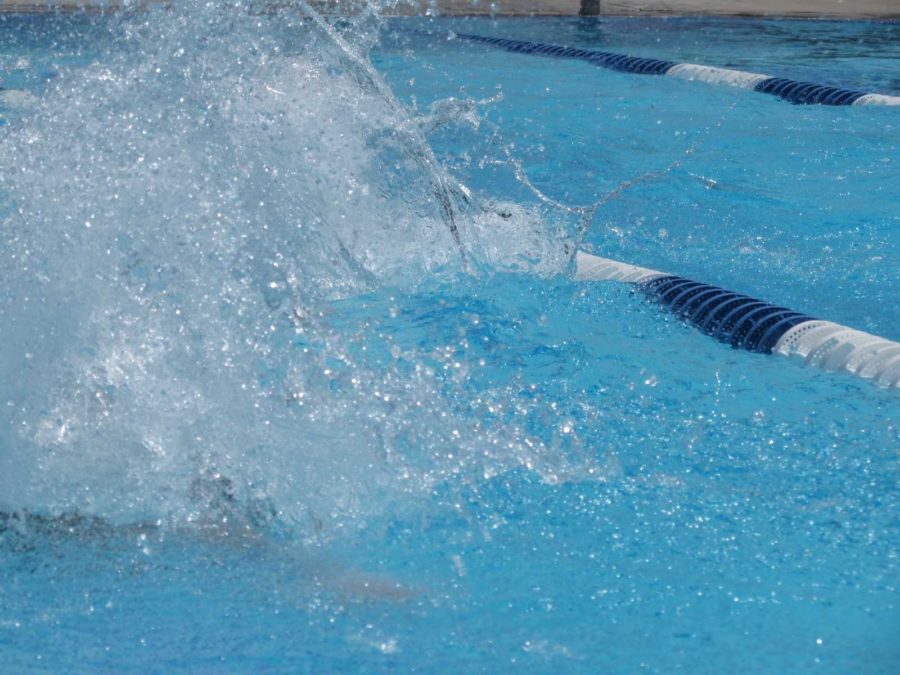 Photo by: Rhiannan Ruef
Ever since the installment of the new pool last year, Cam High's water sports have been winning league titles for the first time in history.
Last school year the boys water polo team won their first league championship and proceeded to CIF. This year, the boys varsity swim team swam their way into league championships. 50 percent of the boys' season was based off of their dual meets, and 50 percent was based off of League Finals.
The boys started off  with a tournament against Calabasas, Moorpark, and Royal. Cam High came in first both times with 534 points. Calabasas fell into second with 444 points while Moorpark took third and Royal took last place.
Although swimmers proceeding to CIF were chosen based on a qualifying system depending on times. The top thirty-six swimmers are first pulled from the automatic qualifying times then any open spots are give to swimmers in the consideration cut category. After playing in Riverside Thursday the boys placed fourteenth in CIF.  
Mr. Colin Hedrick, head coach, believes that the only preparation and expectations he can have for the team is for the boys to "swim the best they can".
"[Swimming is] a mental and physical sport," said senior Kadin Mello. "I thought we did very well in league but I wish we could have made more qualifications for CIF," he said.
Junior Dylan Specht agreed with Mello that the boys did well. "I'm happy with this season," he said. "It feels pretty amazing [to be league champions] and I'm hoping it will vitalize the swim program."