Netflix Review: Top Shows Netflix has to Offer
With streaming sites such as Hulu, Disney Plus, HBO Max, and so many others, Netflix is definitely one of the most popular streaming services in the world, having about 209.8 billion users worldwide. Netflix allows people to binge their favorite shows and movies for a reasonable price. Netflix net worth as of most recent studies is at nearly 300 billion dollars. That's a lot of money! As one of the billions of people in the world who has Netflix, I can proudly say that Netflix is a very cool streaming service because it allows you to choose you favorite genre, and it gets you hooked on shows. In this article, I will share some of my own opinions on Netflix shows and movies.
First up is "On My Block." This is a typical coming-of-age story about four street-smart friends going through high school in South Central Los Angeles, trying to get their friend out of a gang, and growing friendships and relationships. Characters Monse, Ruby, Jamal and Cesar go through challenges with their friendships as they confront the trials of adolescence and life in their predominantly Hispanic and black neighborhood. Brooklyn Gage, Sophomore at Cam High, described this show as being " full of action and drama," and she was "very pleased" with this shows plot. "On My Block" is one of Netflix's most popular series right now, with four seasons.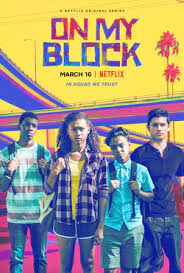 Next, we have "Stranger Things." Stranger Things is about when a young boy, Will Byers, goes missing near a top-secret government laboratory, causing friends, family and local police to search for answers. This causes them to become entangled in an insane mystery with top-secret government experiments, horrifying supernatural creatures, and one very strange little girl. Anna Gietzen, Sophomore at Cam High, says that this show is, "Full of mystery and action."  As well as "On My Block," "Stranger Things" has amassed fans word-wide and is still very popular, with a new season set to come out in Summer 2022.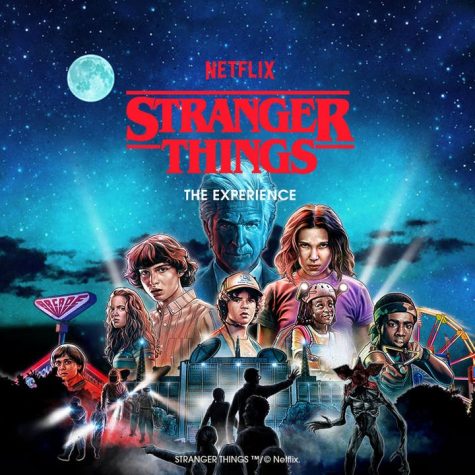 Finally, we have " Shameless." Shameless highlights the story of the Gallagher family; six children and their drunk, selfish father. The eldest daughter, Fiona has to raise the rest of the family on her own. They need to steal necessities such as food and money to get by, while their father takes everything and offers nothing… quite the dysfunctional family, is it not? Gracie Foster, Cam High Sophomore, responded to this show saying, "It was interesting, and keeps me on the edge of my seat."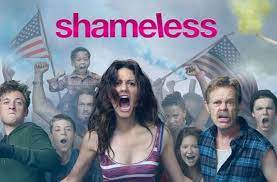 Overall, Netflix is obviously an amazing streaming service that many people use in their daily lives. With offering all sorts of genres from mystery to drama, or comedy to horror, Netflix works to accommodate everyone's tastes with the shows and movies on it's site. What do you think? What is your favorite Netflix show, or one you would recommend to others?