BMW catches fire in Cam High neighborhood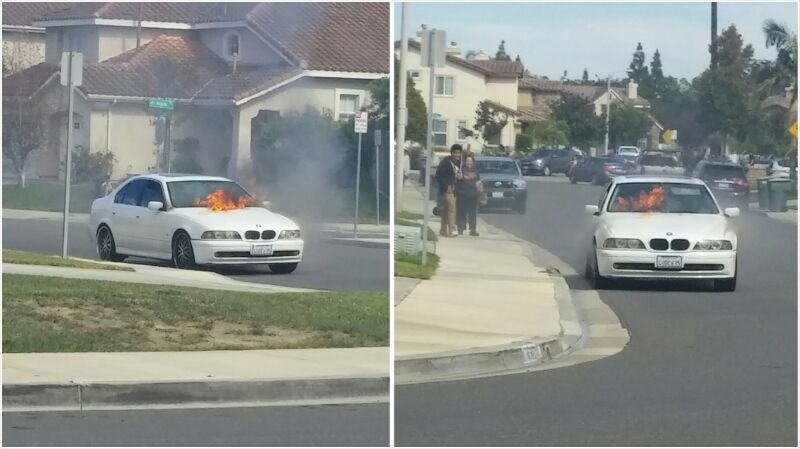 A series of large, black plumes of smoke could be seen after school last Thursday, coming from a neighborhood across the street from Cam High.
The fire was confirmed to have been mechanical, originating from under the hood of a BMW530i, on the 4500 block of El Capitan Place.
Several students witnessed the scene. "We were across the street from the school, and I heard someone yell, and there was a bunch of black smoke coming from the neighborhood," said Makayla Long, junior. "We ran to it and saw [the car] smoking, and all of a sudden it burst into flames."
Junior Myra Del Rosario was also close by. Del Rosario's mother was the one to alert police. "I thought someone was barbecuing at first, but then my mom called and said it was a car," she said. "She was afraid it would explode."
However, according to Detective Michael Rompal of the Ventura County Sheriff's Office Bomb and Arsenal unit, there was little risk of the car exploding. "Cars explode in movies and shows, but they really don't very often in real life," he said. "Most commercial vehicles that have fires of this nature don't really explode."
Officer Rompal determined that though the fire produced an unusually large flame, it involved no suspicious activity and was extinguished within five minutes. "I checked in with the fire department and confirmed through their records that the fire was of mechanical nature. Something was going on with the engine, but it wasn't anything criminal," he said.
A statement from the Ventura County Fire Department advised residents to be especially careful around vehicle and mechanical fires. Advice to anyone who is to witness a mechanical fire is as follows: "[…] Avoid exposure with the smoke, it can be very toxic. When a vehicle is burning there are many different components that may heat up  and become projectiles. Keep your distance from these fires."
Leave a Comment
About the Contributor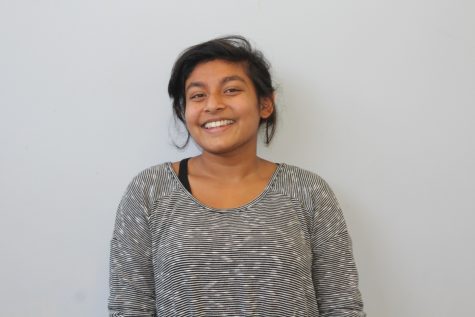 Athena Quddus, Editor-in-Chief
Hello friends! My name is Athena, and I'm the Editor-in-Chief of this wonderful publication. As this is my fourth year on the Stinger staff, I hope to...